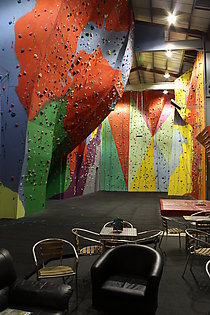 A unique chance to join our friendly team as full time Chief Instructor at one of the very best indoor climbing centres in the UK.

To find out more about The Pinnacle Climbing Centre visit www.thepinnaclecentre.co.uk.

Duties
• Instructing sessions and supervising the instruction team
• Session and program planning
• Developing our kids' clubs and youth climbing team
• Developing and overseeing NICAS to level 5 within the Centre
• Working with other climbing walls as NICAS awarding centres
• Dealing with customers and staff in a friendly, efficient manner
• Working on reception, taking bookings, phone calls and cash handling
• Selling services and products offered
• Working closely with centre management in all aspects of the day to day running of the centre
Experience and Qualifications
The successful applicant will need the following:
• Relevant industry experience
• Must be a keen and active climber
• CWA, SPA or higher, first aid certificate
• Computer literacy and good communication skills
Remuneration
Based upon experience and qualifications, but as a guideline the starting salary will be £19,000 - £23,000
Applications
Please email telling us why you are ideal for the position attaching your CV to
penny@thepinnaclecentre.co.uk
and cc
info@pinnaclechallenge.co.uk
. We will respond to applications quickly and the closing date will be when we have appointed the new staff member. For any further info please contact Penny on 07739186978.