| | |
| --- | --- |
| | / Tioman Island, Malaysia |
This topic has been archived, and won't accept reply postings.
Does anyone have any beta about this place? We have flights booked into KL on 23rd April and we're thinking of spending at least a week on Tioman Island. We are thinking of staying at the Tanjung Inn in Mukut.

I know there is some climbing on the Dragon's horns and the bouldering looks good too.

Specifically looking for this info:

Worth booking accommodation before arriving or just get off the boat and shop around?
How is it getting around? There are no roads marked on Google maps - is this the case?
What's the best transport option from Kuala Lumpur? Approximate costs for bus vs taxi would be good.
Is there any bolted cimbing or is it all trad.

Thanks
In reply to
PeakDJ:
Hey Dave,
I went to Tioman back in 99, so thinking my info isn't really up-to-date ! I got the coach over, Malaysian coach service is excellent. Just rock up to Puduraya bus terminal and you can book anytime. Buses are very frequent.
There's some good guest houses at mersing.
I'll bung you a message with a friends email who went there last year (she's not a climber)
Chris
In reply to
PeakDJ:
We went there 10 years ago: really great place. Just rolled up on the beach and easily found good rooms to rent - there were plenty.
The journey there from KL was horrible though, a lousy overnight bus from KL then an awful boat journey in a tiny boat [we missed the ferry connection]. Later we found out it would have cheaper to fly there and back from KL, really kicked ourselves. It's now about US150 return flight:
https://bookingz1.sita.aero/asp/asp/berjayaair
(Don't know anything about this airline. Also we were on a family hol., so no info. about climbing).
In reply to
abseil:
Sorry but I've got to tell the story of our boat trip. It's about 30 miles and we got a small speedboat, which broke down [engine failure] about 10 miles out. The guy then pulled out a MOBILE PHONE to call for help [no radio]. No signal of course. He then flagged down another tiny passing boat which squeezed us in. Got seasick.
Happy hols.! I suggest flying or getting the ferry!

In reply to
PeakDJ: Search for tioman and dragon's horns n this site for a start. I went to Tioman in 2012 for scuba. The ferry takes you along the west coast to six or seven different resrts. The horns are near the first. The article on this site tells you more, such as where to find a guide. Enjoy it.
P
---
This topic has been archived, and won't accept reply postings.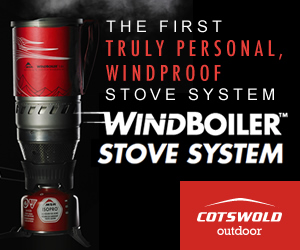 Elsewhere on the site
F ounded in 1993, Mountain Hardwear are a pretty young mountaineering clothing and equipment manufacturer but are also one of... Read more
141216
0
Tonight's Friday Night Video features the Norwegian town of Rjukan, once believed to be the home of the world's tallest... Read more
141219
0
Rock shoes stink – let's face it. Boot Bananas are the perfect way to fight the funk and keep them fresh. They help... Read more
141219
0
Perhaps the perfect Xmas gift for the climber in your life... Wild Country's Crack School has two of the worlds best crack... Read more
141219
0