| | |
| --- | --- |
| | / Pyrenees Camping |
This topic has been archived, and won't accept reply postings.
Im planning a cycling trip to the Pyrenees in July planning on staying near Ax Les Thermes and then going onto Luz Saint Sauveur. Could anyone recommend any nice tranquil campsites near these towns?




In reply to
Palomino1hills:
The camp sites actually situated in Luz will be as busy as hell.
If you still have a little energy left, I'd continue up the valley beyond Gedre and camp at the Pain Au Sucre :
http://www.camping-gavarnie.com/
A really pleasant site- a mate has a chalet here.
If you really want peace and quiet and no facilities at all, there are two places to camp on the road up to the Cirque de Troumouse, near Héas.
"Camping a la Ferme Chez Ernest" and a small camping situated near to the hamlet of Héas. Small pleasant café/restaurant.
http://www.pyreneesride.com/village-des-pyrenees-fr-Heas.htm
Finally, if you have plenty left in your legs :
http://www.aubergedelamunia.com/
Situated at 1800m, on the road to the Cirque de Troumouse. Authentic local cuisine ( garbure, lamb / magrets grilled in the chimney).
In reply to
Palomino1hills:
I recommend the campsite at Le Pla, midway between Mijanes and Querigut. We discovered it one summer when trying to escape the heat of Narbonne. I still remember waking to the sound of birdsong in the beautiful mixed woodland of the Donezan. And you get to cycle up the Port the same way that the Tour has done in recent years.
There are other great cycle routes in the area, including a circuit taking in the col de Jau.
There's a lovely, if popular, walk up to the Lac de Laurenti that you can do from the site, too.
It is on the other side of the Port de Pailheres from Ax les Thermes, however.
Jase
In reply to
Palomino1hills:
There are a number of campsites on the outskirts of Luchon, all ok,
There is a lovely campsite c. 3km up the Tourmalet road from St Marie de Campan. The attached restaurant is superb and it's in a good place to start the Tourmalet the next morning.
The municipal campsite in Luz is functional but a bit joyless. There is a great gite though.
If you have the time, continue to Laruns via the Col d'Aubisque, not to be missed.
Enjoy.
---
This topic has been archived, and won't accept reply postings.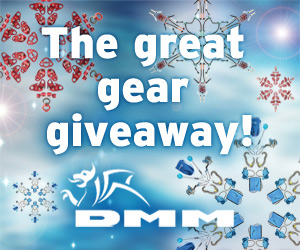 Elsewhere on the site
Perhaps the perfect Xmas gift for the climber in your life... Wild Country's Crack School has two of the worlds best crack... Read more
141219
0
F ounded in 1993, Mountain Hardwear are a pretty young mountaineering clothing and equipment manufacturer but are also one of... Read more
141216
0
With four photos in this week's top ten, and a UKC gallery of stunning images we thought it was time we had a chat with... Read more
141203
0