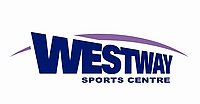 Youth Development Coordinator/Climbing Instructo
r
Reporting to:
Climbing Head Coach
Location:
Westway Sports Centre
Salary:
£20,734 per annum
Hours:
40 hours per week (Hours will be worked on a shift system and will include weekends)
Westway Sports Centre is home to London's largest climbing centre. It hosts the most extensive programme of courses and training, the biggest and best coaching team and is acclaimed by the BMC as the country's leading centre for developing young climbers.
As the Youth Development Coordinator, you will be responsible for inspiring and motivating customers. You will help people within the age range of 5-18yrs old, backgrounds and experience levels develop their confidence through climbing, and will be responsible for promoting a safe climbing environment for experienced and novice climbers alike.
Successful candidates must have good communication skills, relevant climbing experience, experience of teaching others, up to date knowledge of current climbing best practice, knowledge & experience of NICAS system and CWA qualification.
For full details please see Job Description and Person Specification
http://westway.org/workforus/currentvacancies.aspx
To apply
Email your current CV and cover letter. Your cover letter provides us with essential information about you, so please make sure your letter explains how you meet each of our requirements as set out the person specification.
Email applications to:
jobs@westway.org
Please put 'Youth Development Coordinator/Climbing Instructor' as the email header
Closing Date:
24 May 2013
Interviews from:
3 June 2013
For information about Westway Sports Centre, visit:
westwaysportscentre.org.uk