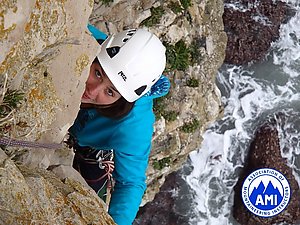 More dates by popular demand!
I've been running a number of 2 day courses in Swanage lately so I've added some more dates for this summer.
My courses are flexible and tailored to your needs but my most polular request is for learn to lead courses.
Maybe you've done some sport in Swanage & Portland or top roped some routes but would like to start getting on what Swanage does best - Sea Cliff Trad Climbing!
We'll look at placing gear, setting up belays, abseiling in, what to do when things go wrong and much more!
Dates:
20-21st June
23-24th July
27-28th July
1-2nd Aug
3-4th Aug
22-23rd Aug
24-25th Aug
Cost is £125 per person and will be on a maximum of a 1:2 ratio.
I am an experienced climber and hold the Mountaineering Instructor Award which allows me to teach all aspects of rock climbing. I am also an AMI member and, of course, hold a current insurance policy.
Please visit
http://www.jbmountainskills.co.uk
for further info.
Jez Brown, MIA