| | |
| --- | --- |
| | / Access to Aran Fawddwy/Christmas retreat. |
This topic has been archived, and won't accept reply postings.
I was looking at the access notes in the 2002 CC Meirionnydd guidebook, which suggests that it may be possible to do the route discretely, provided that it is approached from above. The bit about discretion didn't sound exactly welcoming so I had a look in the BMC regional access database this morning and failed to find any mention of the place at all.

Does anyone know what the current state of access is? Is the guidebook still accurate or have the restrictions disappeared in the last 11 years?
In reply to
davidbeynon: The walk up onto Aran Fawddwy is now a popular route, with a new National Park carpark at the farm at the head of the valley. I don't think there are any restrictions now.
In reply to
davidbeynon:
The whole of that area is now mapped as "open access" under the Countryside & Rights Of Way Act 2000 and that gives a right to both walk and climb on that land.
This is one specific area where the CROW Act really did really make a difference to improving the access situation for both climbers and walkers.
Elfyn Jones
BMC Access & Conservation Officer (Wales)
In reply to
all:
Thanks for the information. The route has duly been promoted from "Probably" to "Definitely" on my list :)
In reply to
Elfyn Jones BMC Cymru/Wales: What was the historical reason for the owner(s) being difficult with all but RofW access in the past? Was it just the sheep vs dogs issue or was there a reason more specific to that area?
I think it used to a 'Permissive' Path. Don't take a dog unless you want aggro with a farmer. Many years ago I experienced a stand off with an irate farmer resulting in him wielding an axe (No, it wasn't our old chum Douggie Mollner:) ) and the 'other' party wielding a fence post. No dog was involved in this, but he really didn't like Paragliders for some unknown reason.
In reply to
davidbeynon:
An approach from the east via the Llaethnant valley from Blaen Pennant is now possible post-CROW. The walk-in's a bit of a trek, whether you take this route or whether you approach from Cwm Cywarch and then descend from the Drysgol ridge.
All Aran approach notes in Meirionnydd 2002 are being reviewed and will be re-written in the forthcoming new CC guide to the area. As an aside, the approach to Craig y Llyn (aka Gist Ddu) is also far more straightforward now, as well as being significantly shorter too.
BTW, Christmas Retreat is a worthwhile and enjoyable climb; well worth the walk IMHO.
HTH
Dave
In reply to
adam11:
> Many years ago I experienced a stand off with an irate farmer resulting in him wielding an axe ...

Hmm, I bet that was an interesting little encounter.
My 'stand off' was returning to my parked car and finding it well and truly boxed-in between two very large boulders that *definitely* weren't there when I parked it on the verge on the side of a council road a few hours earlier ...
After a long, midge-infested, walk to a phone box, the police eventually came and said that as there wasn't any damage done to my car, it was a civil matter between me and whoever had parked the rocks and they couldn't help. They quite helpfully added that they were 99.99% sure who'd done it, but they refused to tell me as 'a breach of the peace may then occur'. They also said that there was no point in asking any of the farmers in the valley to help as they'd all refuse for fear of 'annoying' the culprit. (I must admit that I could see that coming out of chapel on a wet Sunday morning to find your car parked between 2 boulders might not be such an appealing prospect ...)
The police wouldn't give me a lift back to the phonebox, so yet another long walk ensued, which eventually resulted in my brothers-in-law making a 160 mile round trip in a Land Rover, which then managed to drag one of the boulders out of the way at 1.30am. Just what was needed after a long day on the hills.
Thank god for CROW is all I can say. As Elfyn rightly says, it's made a fantastic difference to access on the Arans.
Dave
---
This topic has been archived, and won't accept reply postings.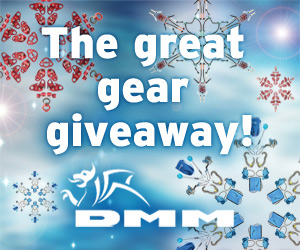 Elsewhere on the site
Perhaps the perfect Xmas gift for the climber in your life... Wild Country's Crack School has two of the worlds best crack... Read more
141219
0
At a bar in Llanberis an old man chimed in And I thought he was out of his head Being a young man I just laughed it off When... Read more
141203
0
Tonight's Friday Night Video features the Norwegian town of Rjukan, once believed to be the home of the world's tallest... Read more
141219
0
F ounded in 1993, Mountain Hardwear are a pretty young mountaineering clothing and equipment manufacturer but are also one of... Read more
141216
0
Rock shoes stink – let's face it. Boot Bananas are the perfect way to fight the funk and keep them fresh. They help... Read more
141219
0
---