| | |
| --- | --- |
| | / Rock shoe stretch (RC Spirit and 5.10 Spire) |
This topic has been archived, and won't accept reply postings.
I'm not one to blame my shoes or gear, but I have a pair of Red Chili Spirits that have stretched a lot (half a size or maybe more). I can get a finger in behind the heel, that's how much room there is in them now. The toe is bunching, I can't use pockets very well (just starting to tackle E1/E2 5b/5c grades a bit more and am doing ok with my technique but struggling with small pockets). I'm beginning to think they may have had their day on anything other than V Diffs...

I do have a pair of 5.10 spires that I purchased for a good price but then decided that they were too small so put them up for sale. However, I've been thinking about it some more and reading a few reviews and wondering if I should give them a go. Some reviews reckon they stretch half a size (same as my RC's have). I've heard of folk wetting then and wearing them to get them to stretch. They are tight, really tight in the toe but maybe bearable if they'll stretch lengthways a touch. Should I wet them and stretch them or sell them and get some new RC Spirits?

Any thoughts on the 5.10 Spire appreciated also. It seems a lot stiffer shoe than the RC Spirit.

Thanks, Martin


In reply to
Martin1978:
I own a pair of 5 10 spires for nearly a year and yes they do stretch a lot at least half a size. They are super comfy now they stretched which didn't take that long 5 or 6 visits to the wall and a bit of messing about with the laces.
Unfortunately the stiffness doesn't last and I don't find them to be very precise (quite squareish at the toe) but at the grades I climb and as an all day easy climb shoes I find them hard to beat.
Just to contradict what I've just said a friend of mine got a pair at a good price and climbs the grades you mention with the spires no bother at all.
I doubt your going to get much for them as God they are ugly so I would persevere with them.
Hope this helps.
cheers
Gaz
In reply to
Gazlynn: Thanks Gaz, it does help.
I would like something a bit more precise I think, but saying that I don't really know. My Spirit's were doing just nicely until recently. Can't decide if that's a result of the stretch or of my choice of routes now.
Guess for the price the Spires would make a good spare/easy trad shoe if I do keep them and don't find them precise enough. I think they'll stretch to fit by the sound of it.
Cheers, Martin
In reply to
Martin1978:
I also got a pair of 5 10 blancos that I use for when I want to climb a super hard routes like a VS or something :-)
I'm an 8 in the spire and my blancos are 9.5 I couldn't even get my feet into a blanco 8 and I am deffo not into this crippling super tight shoe malarkey.
good luck with whatever you choose to do and if my spires wear out soon I'll keep you in mind and see if you want to sell them :-)
cheers
Gaz
In reply to
Martin1978:
Use your Spires. I've had 3 pairs and they s-t-r-e-t-c-h like nobody's business. I've had to give mine away / sell 'em cheap in the end as they just become too big. I'm an 8.5 and buy Spires in size 8 and they're very tight but not for long. For a year or so at average say 2 days a week on VS to E1 climbs from outcrops to sub-Alpine they're Heaven to wear. Then I pass them on to somebody with size 9 feet. Oh, and the stiffness soon wears off.
In reply to
Martin Bennett: Thanks guys. I bought them cheap so if I get a couple of years out of them I couldn't ask for much more :)
I will give them a go, I can't afford new shoes at the moment anyway and they don't owe me much.
Cheers, Martin

In reply to
Gazlynn: Well I tried them, on one route only. Didn't like them at all to be honest. I've decided I definitely want another pair of RC Spirits.
They seemed to lack the feeling of the Spirits (the sole is quite a bit thicker I think) and I don't like the "squared" edges of them to be honest. Just not my cup of tea I guess.
Going to put them up for sale and save up for some Chili's.
Cheers, Martin
---
This topic has been archived, and won't accept reply postings.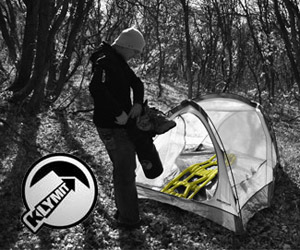 Elsewhere on the site
F ounded in 1993, Mountain Hardwear are a pretty young mountaineering clothing and equipment manufacturer but are also one of... Read more
141216
0
On Saturday 13th December Greg Boswell and Guy Robertson kicked off their Scottish winter season early by making the... Read more
141218
0
With four photos in this week's top ten, and a UKC gallery of stunning images we thought it was time we had a chat with... Read more
141203
0
The Epicentre Mega Winter Sale starts in store 9am Christmas Eve. We have a great selection of in store only deals from... Read more
141218
0
This years ROCfest will be slightly different. We've decided to run a Climbing Festival, not just a competition! Over... Read more
141216
0
---