| | |
| --- | --- |
| | / Non climbing things to do in the peak district |
This topic has been archived, and won't accept reply postings.
Hi all,

A few friends are coming up to the peak district for this weekend for my wifes' birthday, half of the group are climbers and half are not.

I was just wondering whether you could recommend some non climbing activities that my friends could do while we're out getting grit rash?

We're staying in Edale, so a nice long walk towards castleton with a possible stop at blue john cavern is on the list to do so far (although given the forecast, perhaps being underground won't go down so well!), but im unsure of what they could do on the other days.

Any thoughts?
In reply to
The Norris: Lots of walking to be had.
- From Edale up onto Kinder Scout offers some challenging walking conditions.
- Most (many) of the Gritstone Edges have fairly easy paths along the tops together with good views and would combine with meeting you for a picnic/sunbathing at the base of the crag.
- Climb up from Edale onto Mam Tor and walking the ridge running East gives views over the Edale and Hope Valleys.
Castleton is OK if you like that kind of thing.
Personally it's a long time since I've been down any of the mines, but I think Treak Cliff was the most interesting.
You could also walk up from Castleton to Pevril Castle.
Explore the remains (not much to see) of the Iron Age Hillfort on Mam Tor.
Cycle hire at Fairholmes (Ladybower Reservoir).
Drive down to visit Chatsworth House/Gardens.
In reply to
The Norris:
I think the solution to this problem is this - Make them climbers! Then you can all go climbing together :D
In reply to
Jenny C:
Thanks Jenny, thats very helpful, i'll look into those.
I have tried to get my friends into climbing, with a little success, but there are one or 2 that, shall we say, dont really have a physique suitable for it!

In reply to
The Norris: There's the Tissington Trail - a former railway line made into a cycleway, with bike hire, tea shops along the way, etc, and one or two other similar trails (some of which possibly link up?) as well. If they're not into hill walking there are nice valleys too, Dovedale, Manifold etc. Outdoor swimming at Hathersage? Chatsworth House?
---
This topic has been archived, and won't accept reply postings.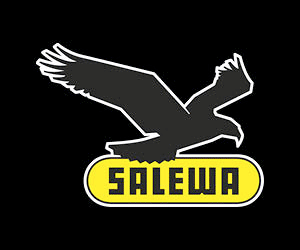 Elsewhere on the site
Perhaps the perfect Xmas gift for the climber in your life... Wild Country's Crack School has two of the worlds best crack... Read more
141219
0
With four photos in this week's top ten, and a UKC gallery of stunning images we thought it was time we had a chat with... Read more
141203
0
Rock shoes stink – let's face it. Boot Bananas are the perfect way to fight the funk and keep them fresh. They help... Read more
141219
0
Tonight's Friday Night Video features the Norwegian town of Rjukan, once believed to be the home of the world's tallest... Read more
141219
0