| | |
| --- | --- |
| | / Walkers Haute Route finish: Europaweg options ? |
This topic has been archived, and won't accept reply postings.
We're planning a trip on the Cham-Zermatt "Walker's Haute Route" end of August. Not too sure what the best route for the final St.Niklaus-Zermatt stretch is though. We have two days left for that bit and my original assumption was we'd spend them doing the Europaweg over 2 days with a stop at the Europahutte, but since 2011 it seems the path may have been significantly diverted due to rockfalls (the kind of diversions that lead to massive descents and reascents maybe, but it's hard to find any concrete information).

Any opinions on whether it's still a sensible option, or any up-to-date information on the state of the path would be appreciated.

I'd really like to somehow arrive in Zermatt from a high path rather than just up the valley via Randa and Tasch if possible. Are there ways to gain the Europaweg which miss the troublesome bits without feeling like just going up only to come down again?

Thanks for any info
Tim
In reply to
streapadair:
Glad we decided not to take the bikes along it.
Kinhutte's site has a link to an article containing an image of the bridge post rockfall damage:
http://www.1815.ch/images/5088_1.jpg
Just talked to someone in Zinal tourist info office earlier and they said the europahut custodians are quite distressed that everyone still seems to think the Europaweg is effectively closed (although how open anyone would consider it to be these days seems to rather depend on their tolerance for enormous descents/reascents).
Gah. Just called the Kinhutte and they told us the section of Europaweg between them and Tasch is currently closed by rockfall so the Kinhutte isn't much use for doing any of the Europaweg either! Probably just going to head into Zermatt a night earlier than intended instead.


---
This topic has been archived, and won't accept reply postings.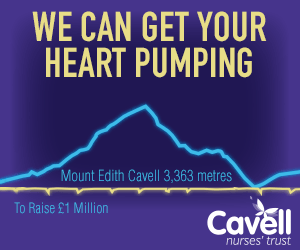 Elsewhere on the site
Rock shoes stink – let's face it. Boot Bananas are the perfect way to fight the funk and keep them fresh. They help... Read more
141219
0
At a bar in Llanberis an old man chimed in And I thought he was out of his head Being a young man I just laughed it off When... Read more
141203
0
F ounded in 1993, Mountain Hardwear are a pretty young mountaineering clothing and equipment manufacturer but are also one of... Read more
141216
0
Perhaps the perfect Xmas gift for the climber in your life... Wild Country's Crack School has two of the worlds best crack... Read more
141219
0
Tonight's Friday Night Video features the Norwegian town of Rjukan, once believed to be the home of the world's tallest... Read more
141219
0
---