| | |
| --- | --- |
| | / New Rope |
This topic has been archived, and won't accept reply postings.
Hi all, new to the site.

Been climbing for around 6 months and looking to invest in my first rope. Can lead at around 6b indoors and I like to push quite hard on those sessions with plenty of falls as a beginner. Given my level (or lack) of experience I wanted some advice on what to look for.

Going to be using mainly indoors over the coming winter but venturing outdoors to do some sport and hopefully some cragging once it dries up a bit. (Maybe even get out before Christmas too). This said I'm most likely going to give the rope a bit of a hammering and have been pointed towards the Edelrid Hawk 10mm, 60m. Anyone got any experience with this rope?

Ideally I will get a cheaper (and shorter) gym rope at some point but at this stage want to get an all-round rope that will last, hence why I'm willing to spend a few quid more than the python/boa which I had been looking at.

Any advice is appreciated,

Thanks,

James
In reply to
James1987:
I've been using a 50m Mammut Galaxy for the last year or so for a mixture of indoors and (straight-ish) outdoor trad routes and sport climbing. I've been more than happy with it for both.
With the indoor season kicking off I've just (last week) treated myself to a new gym rope. 50m is a bit long for indoors and I don't want to trash my decent dry treated rope indoors too much with repeated falls. Having some stretch left in your rope for outdoors is a good thing - softer catches (bolts outdoors are further apart than indoors) and less chance of ripping your gear if you move onto trad climbing.
Having shopped around a bit (and used a bit of discount) I managed to get a Mammut Vertex 30m rope for indoor use for a steal at £44 (rrp £55). if you're going to hammer a rope indoors, hammer a short, cheaper one (that's still decent quality!).
Mike.
In reply to
James1987: 60m ropes are a pain indoors unless your local wall is huge. If you can stretch to it you can often find cheap 30-40m ropes with no frills for use indoors.
If you're climbing bolt outdoors 60m is the shortest you should be looking at really so that you're not caught short in the future.
All this depends on how tall your local indoor place is and how long your main outdoor area is, though!
In reply to
James1987:
Thanks for the advice.
Since I'm more than likely to be using it indoors for the next 4 months, with maybe the odd trip to a small crag, it might be better to do as suggested and get a shorter rope to keep as an indoor rope and invest in something fancier in the spring. So looking at about 40m then because the gym is 15m I believe so better to have a little extra.
Any good ropes to take a bit of a beating for a good price? How does the Mammut Vertex hold up compared to, say, a Beal Yuji/Edlinger or a DMM Statement. Would this be a better quality rope than say paying a tenner more for a full-length Edelrid Python or something of the like?
James
In reply to
James1987: I just get the cheapest single I can for indoors, I have the beal yuji at the mo which is fine and is still going strong after a year

In reply to
James1987: my first rope was 9.8mm 60m dmm rope. I've used it for indoor and for multi pitch trad and sport. but I've found that i never really needed the 60m 50m is plenty. I've now bought 60m trad ropes (which are very useful) but even then i could get away with 50m trads but the extra 10 meters can be handy for abing
---
This topic has been archived, and won't accept reply postings.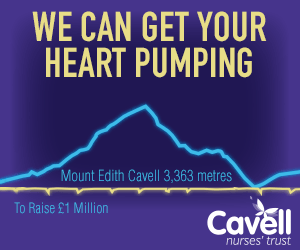 Elsewhere on the site
Tonight's Friday Night Video features the Norwegian town of Rjukan, once believed to be the home of the world's tallest... Read more
141219
0
The release of Peter Jackson's new film The Hobbit: The Battle of the Five Armies on 12th December may not appear to link to... Read more
141212
0
Rock shoes stink – let's face it. Boot Bananas are the perfect way to fight the funk and keep them fresh. They help... Read more
141219
0
F ounded in 1993, Mountain Hardwear are a pretty young mountaineering clothing and equipment manufacturer but are also one of... Read more
141216
0
Perhaps the perfect Xmas gift for the climber in your life... Wild Country's Crack School has two of the worlds best crack... Read more
141219
0