View latest messages in My Forums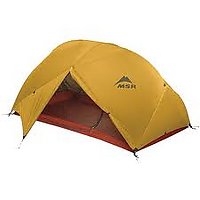 Price: £160
Noting the interest shown in and the speed with which one of these sold yesterday I thought maybe now's the time to offer mine for sale.
Like the previous one it has the cache of having been to Yosemite Valley. Unlike that one mine has never been used and is complete. And this one's orange and yellow.
The planned usage never happened on that trip and tho' I felt maybe I'd get into backpacking it never happened so it's as new. It's been unpacked and put up once in a San Francisco RV park for practice.
Same price previous seller asked - £160 and postage at cost, unless you can collect in mid Lancs.
In reply to
Martin Bennett:
Hi Martin, is it still for sale?
Andy
In reply to
Martin Bennett:
hi there! bumping into you everywhere!!!! hope you are well. please let me know if the tent is for sale! i like it!
megan
In reply to
stratandrew:
Hello Andy - sorry for delay in replying - only just seen your enquiry. Tent is sold now. Thanks for asking. All the best. Martin
In reply to
megan:
Hello again Megan. Yeah - paths crossed 2ce in a few days. Oo er - y'know what James Bond said - "Once is happenstance; twice is coincidence; three times is enemy action"! Sorry to take so long replying but have only just logged back into UKC. The tent is sold now. Thanks for asking. All the best. Martin
---
My Forums