| | |
| --- | --- |
| | / Touring in Scotland |
This topic has been archived, and won't accept reply postings.
Hi all!

Looking to get into touring this season and Im wondering what would be the best time of year to go to scotland? I have got two weeks of holiday left from work and want to use it to its best!

For skiing I am relatively expereanced at off pist skiing. Have done a number of lines and want to take things further. The only thing that I have never done before is the ascending bit. Would be good to hear from people about how long it took them to learn it and what kind of hills you think a first timer can do.

Looking forward to any responses :)

Dan
In reply to
DanMc:
If you can go down the up bit is easy, you just need to be able to kick turn both ways. I learned to ski in Norway for HM forces, long wooden ski, heavy packs, leather boots. Obviously back country has many hidden dangers. I would think you need to find an experienced partner or club
In reply to
DanMc:
It takes people no time at all to learn ascending. Just get out and do it! Try a round of Gorm > Sneachda > Lochain > low level to ski centre....assuming your winter mountaineering skills are up to it. Ski touring is mountaineering that you do on skis, it is not a type of skiing.
As for when, god knows!
In reply to
DanMc:
Ideas for routes here
Skitourscotland.co.uk.
The trick.is getting snow cover and reasonable vis. How far are you travelling? Multiple 4 day weekends would spread your bets. It can rain for a whole week at any time in Scotland...
In reply to
DanMc:
March and April are probably the most reliable months, but you could still come for 2 weeks and get nothing done!

---
This topic has been archived, and won't accept reply postings.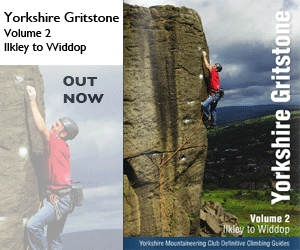 Elsewhere on the site
Perhaps the perfect Xmas gift for the climber in your life... Wild Country's Crack School has two of the worlds best crack... Read more
141219
0
F ounded in 1993, Mountain Hardwear are a pretty young mountaineering clothing and equipment manufacturer but are also one of... Read more
141216
0
At a bar in Llanberis an old man chimed in And I thought he was out of his head Being a young man I just laughed it off When... Read more
141203
0
Rock shoes stink – let's face it. Boot Bananas are the perfect way to fight the funk and keep them fresh. They help... Read more
141219
0
Tonight's Friday Night Video features the Norwegian town of Rjukan, once believed to be the home of the world's tallest... Read more
141219
0