| | |
| --- | --- |
| | / Petzl Scorpio - Via Ferrata |
This topic has been archived, and won't accept reply postings.
Hi Guys

I was looking at buying a couple of Petzl Scorpio Via Ferrata rigs from Go Outdoors.

However I've just picked up a Cicerone guide and there is a comment in there that this rig should be avoided due to the 'reliance on stich webbing which progressively tears during a fall'.

I think this guide was written in 2009 but googling around, it seems that the Scorpio was recalled by Petzl back in 2011 - does this mean that the current batch on sale is OK, or should i avoid it,despite it being an absolute bargain (they've price matched it for me, and knocked off 10%, so they are £42!!!)

cheers for the help
In reply to
wilf1234:
A Scorpio in the shops now should be fine, the batch numbers affected are on the recall notice here:
http://www.petzl.com/en/outdoor/scorpio-recall
The thing about "reliance on stitch webbing which progressively tears" is that you have no way of re-setting it yourself after a fall. (Unlike, theoretically, something like a Zyper where the rope slides through a friction plate.) In the real world though, resetting a Zyper by hand would not be easy (about on a par with untying a fig-8 knot that an elephant has fallen on). The upside of the stitch webbing thing is that you get a much more predictable shock absorber than the other kind.
You won't tear the webbing just resting on it, it takes a pretty hard fall to do that. Personally, if I were off to do some via ferrata, I'd be perfectly happy to use a Scorpio.
In reply to
wilf1234:
Whoever wrote the cicerone guide is talking rubbish. Any type of Via Ferrata lanyard will be seriously damaged/compromised if a 'proper' fall is taken on it. A traditional Rope Zyper requires a pretty massive force to get the thing 'moving' to absorb the force of a fall, this force would at least strip the sheath from the rope and leave the rope pretty unusable.

---
This topic has been archived, and won't accept reply postings.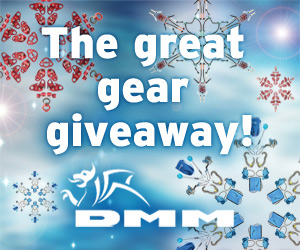 Elsewhere on the site
With four photos in this week's top ten, and a UKC gallery of stunning images we thought it was time we had a chat with... Read more
141203
0
On Saturday 13th December Greg Boswell and Guy Robertson kicked off their Scottish winter season early by making the... Read more
141218
0
F ounded in 1993, Mountain Hardwear are a pretty young mountaineering clothing and equipment manufacturer but are also one of... Read more
141216
0
This years ROCfest will be slightly different. We've decided to run a Climbing Festival, not just a competition! Over... Read more
141216
0