| | |
| --- | --- |
| | / First timer in proper snow... |
This topic has been archived, and won't accept reply postings.
Hi Folks,
I got a really good deal on a flight to and accommodation in Saariselka (just south of Ivalo, Finland). Generally I'm into scrambling and edging into climbing, so I have a goodish selection of gear that I've gathered over the years. I'm trying to figure out what I'll need to get for a week on in the snow in addition to my current kit.

At the minute my cold weather gear comprises of; Meindl Vakuum boots, Berghaus Attrition II Jacket, RAB Baseline hoodie, merino wool baselayer, various hiking trousers and a pair of (massively discounted) Arc'teryx Beta AR pants.

Could anyone suggest some, winter trousers and mid layers please? Would the RAB Continuum Jacket be over kill as a mid?
I've been told it will be -15*C but could drop much lower?
Thanks for any help offered.

Regards,
Michael.
In reply to
Mike505:
What are you planning to do in the snow?
In reply to
girlymonkey:
Hopefully ski, Some hiking...and a few visits to the bar.
In reply to
Mike505:
You'll probably be fine with what you have as long as you aren't camping out. A pair of hiking trousers with longjohns under is surprisingly warm in cold dry conditions. Two pairs of longjohns or 1 pair and some cheap microfleece troos under the the hiking trousers and you'll be really fine.
If you've got some money to spend, get a nice warm duvet jacket that you can pull on over your goretex or use alone if its really cold and you are not working too hard.
In Lapland for about the next three Xmonths at least to go 'hiking' you'll need to be XC skiing (or snowshoeing if you want to make life hard for yourself!).
Have fun - I've not been to that part of Lapland but it's meant to be really nice, not very mountainous though!
In reply to
Mike505:
Been to saariselka, it' s a great place. I loved it. Temps went down to -40 so yes it can get very very cold. Good warm boots are a must but clothing wise, lots of fleeces, legs and tops and any half decent outer shell. The down hill skiing is only good for beginners, loads of x country and snow shoeing. Snowmobiling is fantastic. If you go on any organised outings they provide one piece arctic suits,boots,gloves etc. it's fantastic above the arctic circle, enjoy.
Thanks for the advice. My dad raved about the snow mobiles when he got back last year, sounds fun!
As far as skiing goes it will be my first time, so beginner slops will be ideal. Picked up some gear in the sales yesterday so just need some warm gloves and a mid layer jacket now

RAB microlite alpine jacket looks pretty good and has £50 off at the min... Though I think my debit card would start growling at me if I used it again before pay day.

Just out of curiosity what kind of insulation would I need under hard shell trousers for skiing? I would be learning so would probably be standing around a fair bit and temperatures would be between -10C and -15C I think. Could I get away with a warm base layer or would I probably need some insulating trousers as well? I'm pretty lanky, my core normally stays warm but my limbs tend to feel the chill.

In reply to
Mike505:
I've been skiing in Saariselka twice. It gets really cold whilst sat on the 4 man open top chair lift - it seems to take ages. There's a cafe at the top if you need to warm up though!
You should be fine with long thermal trousers as a base layer under your hard shell. It's a dry cold which is much better than a wet cold. Make sure you take a face mask or neck gaiter for when the wind gets up though :-)
P.S expect the temp to be well below -15 with the windchill!
---
This topic has been archived, and won't accept reply postings.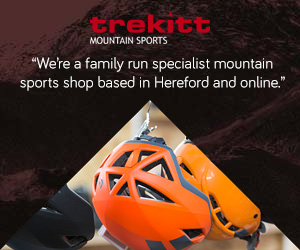 Elsewhere on the site
This years ROCfest will be slightly different. We've decided to run a Climbing Festival, not just a competition! Over... Read more
141216
0
The Epicentre Mega Winter Sale starts in store 9am Christmas Eve. We have a great selection of in store only deals from... Read more
141218
0
At a bar in Llanberis an old man chimed in And I thought he was out of his head Being a young man I just laughed it off When... Read more
141203
0
On Saturday 13th December Greg Boswell and Guy Robertson kicked off their Scottish winter season early by making the... Read more
141218
0
F ounded in 1993, Mountain Hardwear are a pretty young mountaineering clothing and equipment manufacturer but are also one of... Read more
141216
0
---