| | |
| --- | --- |
| | / When will it be safe to walk Munros without winter gear? |
This topic has been archived, and won't accept reply postings.
Hi,

Sadly, I couldn't get prepared for this winter and don't have an ice axe and crampons. I want to start walking again next month (the earliest time I can combine having days off at two workplaces and university). Would it be safe to go somewhere around Loch Lomond? Ben Oss and similar...

Thing is, that I have seen only one Scottish spring in my life and I have no idea what to expect! I started walking May last year and apart from weather being terrible (horizontal rain and mist most of the day), Bein Narnain and Ime were safe enough with some snow, but no ice at all.
In reply to
PPP:
The way things are at the moment, winter gear will be essential for a while yet. Ne'er cast a clout til May is oot as they say this side of Hadrian's Wall.
In reply to
PPP:
You might not get to the top but it's safe provided you have the judgement to turn back rather than push on.
In reply to
PPP:
I usually go to Scotland Munro/Corbett bagging the first week in May. I've done it for 20+ years and in all that time I've only had one time (of about 10 minutes) where I've missed an ice axe and crampons. Depending on the temperature in March/April, it's quite likely that any remaining snow will be soft and/or avoidable by early-mid April. If, as recommended already, you use your judgement, pick your routes carefully to begin with, and maybe start off with some peaks of less than 3000ft until you've seen what things are like, I would have thought you'd be OK to head for the hills in a month or so.
Of course, exceptional conditions do sometimes occur...

In reply to
PPP:
I used to reckon start of April if you pick your hills - lower ones , ones where access lies into the sun, westerly, etc, were reasonably safe as you get at that time of year though generally May was much better. Of course higher hills will still have snow even then and July is a better starting time!
Being flexible, prepare to abandon if necessary, avoiding obvious difficult ridges, etc, I've generally started early April over the years and had few that I've abandoned. Sometimes you have to alter your intended route.
This year though, could be a lot later and certainly will be for the higher hills.
---
This topic has been archived, and won't accept reply postings.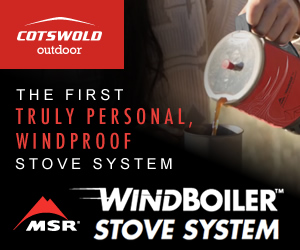 Elsewhere on the site
On Saturday 13th December Greg Boswell and Guy Robertson kicked off their Scottish winter season early by making the... Read more
141218
0
This years ROCfest will be slightly different. We've decided to run a Climbing Festival, not just a competition! Over... Read more
141216
0
F ounded in 1993, Mountain Hardwear are a pretty young mountaineering clothing and equipment manufacturer but are also one of... Read more
141216
0
The release of Peter Jackson's new film The Hobbit: The Battle of the Five Armies on 12th December may not appear to link to... Read more
141212
0