| | |
| --- | --- |
| | / Trekking in Nepal, Jan - Feb 2015 |
This topic has been archived, and won't accept reply postings.
I'm looking in to doing some tavelling/trekking around Nepal in January and February 2015. Does anyone have any ideas where to go, what to do etc? Any advice would be much appreciated...
In reply to
mrginna:
Hey, I have just done Everest base camp and did Annapurna base camp around 18 months ago. In all honesty, you would be better waiting until march if you want to miss the cold weather, but it does mean that there will be a lot more people. Everest, Annapurna and langtang are all well travelled, so have good facilities and western food.
Next time I go I will be looking at a more rural area as I like to get out and see the culture, something you miss on the base camp treks.
It will also depend what you want from the trek. Everyone knows Everest if you want bragging rights, but Annapurna was far more beautiful in my opinion.
In reply to
mrginna:
If itinerary allows do spend sometime to explore Kathmandu and its temples. I could spend a week or more doing that alone.
Another vote for Annapurna and Langtang
Check who you travel with internally. Planes (the internal flight ones) are frequently overloaded, which was significant in the death of a friend last year but buses are not necessarily safer. Still life is not without its risks. A reliable company is what I would choose and I would tend to use bus rather than plane (which is technically quicker but prone to delays due to weather. The mad dash across the runway can be quite exciting though)
I would recommend restaurants etc. but they are probably all gone by now.

In reply to
mrginna:
I would recommend going a bit later the days are quite short at that time of year I didn't mind the cold tho
---
This topic has been archived, and won't accept reply postings.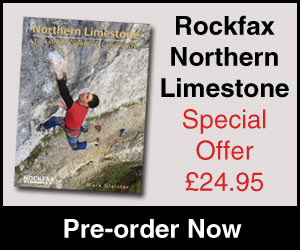 Elsewhere on the site
F ounded in 1993, Mountain Hardwear are a pretty young mountaineering clothing and equipment manufacturer but are also one of... Read more
141216
0
Perhaps the perfect Xmas gift for the climber in your life... Wild Country's Crack School has two of the worlds best crack... Read more
141219
0
Tonight's Friday Night Video features the Norwegian town of Rjukan, once believed to be the home of the world's tallest... Read more
141219
0
Rock shoes stink – let's face it. Boot Bananas are the perfect way to fight the funk and keep them fresh. They help... Read more
141219
0