| | |
| --- | --- |
| | / Hill tracks in Scotland |
This topic has been archived, and won't accept reply postings.
For those who didn't see what I put on another thread:

'To all concerned about the spread of unregulated hill tracks in the Scottish Highlands.

Representing a range of concerned organisations, Scottish Environmental LINK has been running a vigorous campaign to try to persuade the Minister (Derek Mackay) to change the law to bring all hill tracks under full planning law. Derek Mackay is currently considering the matter SO ANY LETTERS SENT IMMEDIATELY will add weight to the case.

The legal situation is that hill tracks require planning consent except where they are for argricultural or forestry purposes for which no consent is needed (argricultural or forestry purposes are called 'permitted development'). Sporting estates get round this by bulldozing tracks without consent and, if challenged, claim the track is for agricultural purposes. In some cases they put a few sheep up there as 'tick mops'. Even when tracks have been legally challenged, and a small number have, and it has been found that the estate acted outwith the law, there has never been a requirement that the track be removed. The existence of such tracks is not the only problem. Because they are not subject to planning scrutiny, many are very badly constructed and are quickly subject to erosion creating further scarring.

I would like to STRONGLY URGE that, if you are concerned, you write quickly to the Minister before he takes his final decision. Personally I think it best to write rather than email as I think letters may well be taken more seriously but certainly email if you would prefer.

Suggested arguments:
-Your enjoyment of wild areas is being spoiled by the plethora of new bulldozed hilltracks. You are less likely to visit certain areas, and less likely to spend your money in remoter communities dependent on tourism, because of this.
-Many of these unregulated tracks, because they are not subject to planning consent, are badly made, quickly erode, and so further scar the landscape.
-You do not understand why all hill tracks are no subject to proper democratic scrutiny when virtually all other building projects, large and small, are. Say that you are simply asking for tracks to be regulated and that you are asking that permitted development rights be removed from hill tracks.
It goes without saying that, whilst pressing the case firmly, it is important to be polite!

The postal address: Derek Mackay, Minister for Local Government and Planning, St. Andrews House, Regent Road, Edinburgh EH1 3DG

Email address: scottish.ministers@scotland.gsi.gov.uk (title this 'For the urgent attention of Derek Mackay')

Do write- every contact adds weight.
Thanks.

George Allan (North East Mountain Trust)'

In reply to
George Allan:
Thanks for the heads up - I'll put pen to paper!

In reply to
Joe G:
Thanks. Every letter/email sent adds weight.
George
Post edited at 09:35
---
This topic has been archived, and won't accept reply postings.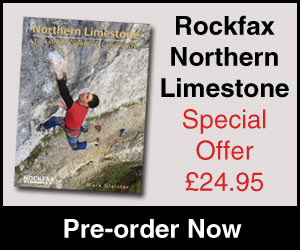 Elsewhere on the site
With four photos in this week's top ten, and a UKC gallery of stunning images we thought it was time we had a chat with... Read more
141203
0
F ounded in 1993, Mountain Hardwear are a pretty young mountaineering clothing and equipment manufacturer but are also one of... Read more
141216
0