| | |
| --- | --- |
| | / Clearout sale: boots, stove, Buffalo bag and more |
A pre-house move sort out has made me realise I'll never use this stuff, so it's up for grabs. Cash on collection from Warrington only; no matter how much you might want it, I just can't be faffed with the hassle of posting things, plus this way you can see what you're getting before handing over the readies. E-mail me through here if you're interested and I can send you a picture or two of whatever you're interested in.

Scarpa Mantas, size 47. Bought in 2003, worn a little (for 30 miles, perhaps) but there are still lots of miles left in them. They've spent the last eight years or so gathering quite a lot of dust under the stairs and so would benefit from a bit of a clean but otherwise they're in good nick. I didn't use, and have now lost, the insoles but have put a suitably sized pair of Asolo insoles in them. I'd recommend you do as I did and get some superfeet insoles for them. They'll take a crampon and there have been reports of people climbing up to winter grade three in them. I've not climbed in them. If they fit they'll be a perfect UK winter/summer alpine boot for classic easier routes. £20.

Mountain Equipment Orbital softshell top, size large; at least, I think it's an Orbital, there's nothing on it I can find to confirm this. It's been carried in a rucksack but never worn in anger and has spent the last year or so on a hanger in the wardrobe. One of the reasons I've never used it is that the fit is a little odd. If you know what you're buying (shorthand for not coming round here just to try it on) and the size is right, it's yours for £30.

Kovea Titan backpacking stove. About ten years old and unused. It's a teeny-tiny wee thing that screws directly onto a gas cylinder. Perfect for backpacking and other lightweight pursuits. £20.

Two unused ice screws. They were given to me twenty or so years ago by a friend who bought them in Kathmandu. I suspect they're Russian from a few letters on them, but I know nothing more of them and so offer only warnings rather than a warranty. Let me repeat; buyer beware. I know nothing about these ice screws, can offer you no guarantees of their safety or integrity and if you use them, you accept all risks and consequences associated with doing so. I hope that's clear enough. Plus they might be perfectly fine (they look it to me) and you'd be getting them for a bargain price. If you want them, they're yours for £10.

Buffalo 4S sleeping bag, size large. Red fibre pile and grey pertex outer bag and red fibre pile inner bag. Used together they are a four season bag; the outer bag can be used on its own in the warmer months. Machine washable too. About 25 years old but still in good condition. £30.
In reply to
Pursued by a bear:
The Orbital jacket is now sold. The other items remain for sale; if not bought by the middle of next week they'll probably be going to a charity shop.
T.
In reply to
Pursued by a bear:
Hi running bod,
I'd like the buffalo bags please.
Also are the ice screws long, average, short, light, what size carabiner hole? Does the stove unscrew safely from the gas cartridge for reuse? Interested in these too.
Thanks jimb
I'll e-mail for meeting at weekend if suited.
In reply to
Pursued by a bear: The Buffalo bags and ice screws are now reserved.
T.
---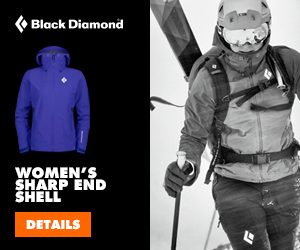 Elsewhere on the site
Perhaps the perfect Xmas gift for the climber in your life... Wild Country's Crack School has two of the worlds best crack... Read more
141219
0
Will Sim and Andy Inglis have made the second ascent of VIII,9 on Ben Nevis, followed by Will making a rare... Read more
141222
0
PowerFingers is a simple, easy to use product which is incredibly effective for Climbers who require finger strength and... Read more
141222
0
At a bar in Llanberis an old man chimed in And I thought he was out of his head Being a young man I just laughed it off When... Read more
141203
0