| | |
| --- | --- |
| | / JetBoil replacement gauze / mesh, any ideas? |
This topic has been archived, and won't accept reply postings.
In reply to
Stuart Wildman:
Hitch & Hike have them in stock. We are on our 6th!
Tony
In reply to
Tony & Sarah:
I'll have to give them a ring, when I go to the site (link in my post), it says "AWAITING STOCK"
Though it does seem a shame I can't just get the actual metal/gauze and DIY it as that's the only bit that's missing.
If you could look at yours, what do you think it is made of?
Cheers
Post edited at 11:41
In reply to
Stuart Wildman:
Hi Stuart, I don't know what it is made from, had a chat with the Jetboil people, the manufacturer not the distributer, there is a known problem with the original burner, I believe it overheats brought a replacement from Hitch & Hike , they had a box full of them, I think they are a £11. I am not sure if you can change the burner head & if you did the efficiency of the unit would decrease. I actually made a replacement burner head out of a tuna fish tin lid, it sort of worked but nowhere near as well. We were on an expedition at the time. It is a pity about this problem because overall it is the best hanging stove system I have used.
Tony
In reply to
Stuart Wildman:
Different jet boil problem. My igniter does not produce a spark now. I can use matches but is there any way to replace it or fix it.

In reply to
david100:
Thanks Tony, I'll call them today.
David, yes you can get replacement ones.
If you are using the old style, there are Youtube videos and pdf's
www.jetboil.com/WorkArea/DownloadAsset.aspx?id=817
The parts are pretty cheap
http://www.facewest.co.uk/Jetboil-Maintenance.html?gclid=CjwKEAjwl7ieBRCK2rCtqcCS7jESJACZKQFKhZBioAk...
If it's the new style, I think you can get them, a bit of googling will find it.
If you are a geek you could try and DIY it.
It is basically the igniter from a cigarette lighter. We used to take them apart as kids to zap each other :)
---
This topic has been archived, and won't accept reply postings.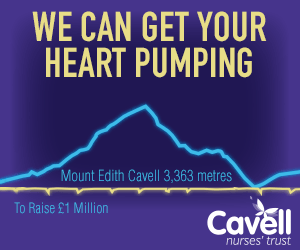 Elsewhere on the site
Perhaps the perfect Xmas gift for the climber in your life... Wild Country's Crack School has two of the worlds best crack... Read more
141219
0
F ounded in 1993, Mountain Hardwear are a pretty young mountaineering clothing and equipment manufacturer but are also one of... Read more
141216
0
Tonight's Friday Night Video features the Norwegian town of Rjukan, once believed to be the home of the world's tallest... Read more
141219
0
With four photos in this week's top ten, and a UKC gallery of stunning images we thought it was time we had a chat with... Read more
141203
0
Rock shoes stink – let's face it. Boot Bananas are the perfect way to fight the funk and keep them fresh. They help... Read more
141219
0