| | |
| --- | --- |
| | / MIA Trainee offering free instruction in Scotland |
This topic has been archived, and won't accept reply postings.
Hi all,

I am currently getting ready for my MIA (Mountain Instructors Award) assessment and am looking for people (preferably pairs) to provide free tuition to in preparation for it.

It will involve going rock climbing and scrambling in Scotland and either been guided or receiving tuition and in cases maybe bit of both.
I am particularly interested to hear from people wanting to make there first steps to leading or wanting to progress from single pitch to multi-pitch leading.
As well as people looking to get out scrambling, who may only have walking experience and are wanting to make the next step.

I currently work as a freelance outdoor instructor based in Scotland, I hold the Summer Mountain Leader award (ML), Winter Mountain Leader award (WML), Single Pitch Rock Climbing award (SPA), have completed my Mountain Instructor Award (MIA) training and am a trainee member of the Association of Mountaineering Instructor (AMI)

My assessment dates are in early September and I'm available for almost all of the remainder of July and August to take people out both weekdays and weekends.

If you'd like to take up this opportunity please email me through here giving a brief outline of your previous experience and what you'd like to learn, as well as a contact number so we can have a chat and we'll go from there.

Don't be shy I would ideally like to book as many people as possible

PLEASE NOTE:

MIA Trainee
- As an MIA trainee I do not, as yet, hold the Mountain Instructor Award which is the recognised qualification for the instruction of scrambling and multi-pitch rock climbing in the UK. I've undergone the training course, but training for an award does not constitute a qualification. The term aspirant should not be used as a level of competency for multi-pitch climbing has not been assessed.

Insurance
- I do not hold insurance that allows me to receive payment or benefits in kind for instruction, but as a volunteer with membership of a mountaineering council of the UK or Eire I am insured for third part liability. These topics will need to be discussed in detail and agreed before an activity is conducted.

Many Thanks

Sam
In reply to
Mine2209:
I have this weekend 2-3rd august still free, only weekend slot I can do at the moment in the next month, If anyone fancies getting out and getting some instruction, maybe progressing to multipitch? learning to lead? or starting out scrambling.
Let me know.
The only other dates I have available still are as follows;

7-8th August
18-19th August
25-29th August

Or any variation of those

Hope to hear from you,

Sam
In reply to
Mine2209:
Hi Sam,
recently got into climbing and would love to take you up on your offer. I am based in Glasgow and would be coming by myself. When are you next heading out with available spaces?
---
This topic has been archived, and won't accept reply postings.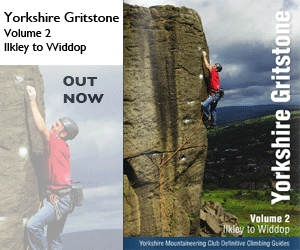 Elsewhere on the site
This years ROCfest will be slightly different. We've decided to run a Climbing Festival, not just a competition! Over... Read more
141216
0
F ounded in 1993, Mountain Hardwear are a pretty young mountaineering clothing and equipment manufacturer but are also one of... Read more
141216
0
The release of Peter Jackson's new film The Hobbit: The Battle of the Five Armies on 12th December may not appear to link to... Read more
141212
0
The Epicentre Mega Winter Sale starts in store 9am Christmas Eve. We have a great selection of in store only deals from... Read more
141218
0