Job Opening At Mountain Boot Co
added Apr/2012
announcement by
manufacturer
This announcement has been read 3,758 times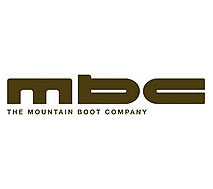 Full time After Sales Operative - Outdoor distributor - Temporary contract - until March 2013 (possibility to turn permanent).
Due to maternity cover, We are seeking to appoint for the above position on a temporary basis.
The Mountain Boot Company (MBC) is one of the UK's leading outdoor and ski distributors and boasts an impressive portfolio of ten brands with footwear, apparel and equipment collections.
Based in our busy Newcastle / Wallsend office working 9am-5pm weekdays only, the role entails processing customer returns and repairs in our after sales department. The position offers an excellent opportunity to join a dynamic business and team.
Salary Negotiable, holidays 22 days, staff allowance provided and generous staff purchase scheme.
Successfull candidates will demonstrate -
- A background / experience in customer service / after sales
- A knowledge / interest in outdoor equipment in particular footwear.
- The ability to prioritise workload
- An excellent telephone communication skills
- The ability to gel with and work in a team
- An all round can do / will do mentality
- A solid IT skill set
Please visit http://www.mountainboot.co.uk/jobs/ for more info and an application form.
Gear Forum
(
Read more
| 1 comments, 19 Apr 2012
)
This announcement has been read 3,758 times
---
Gear News and Outdoor Industry News at UKC and UKH presents climbing, walking and mountaineering equipment and stories that will be of interest to UKClimbing.com's readers. They are not gear reviews and are provided by companies that advertise with UKClimbing Limited. Please feel free to comment about the stories and products on the associated thread.