La Sportiva Python Rock Shoes
£84.99, added Oct/2011, see all La Sportiva news & reviews
reviewed by Matt Bird
This review has been read 11,720 times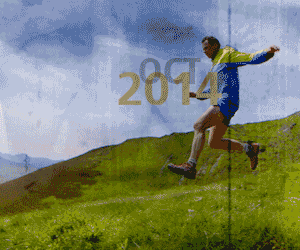 More In This Category
Related UKC Forum discussions
Matt Bird reviews the La Sportiva Python rock shoes. La Sportiva describe the Python as "The non plus ultra in sensitivity, developed specifically for competitions and artificial walls. Ideal for heel hooking and overhead hangs."



La Sportiva Python


Matt Bird, Oct 2011




© Neil Shearer
If La Sportiva eventually decide to replace the classic slipper, the Cobra, with its latest offering, the Python, then I think they have produced a worthy successor. La Sportiva have provided some smart new features, which make this shoe stand out within an increasingly crammed climbing shoe market. Definitely one to consider for seasoned boulderers and sport climbers alike.
La Sportiva has adopted an evolutionary rather than revolutionary approach to the design of the Python. Like the Cobra, the shoe retains a slight rather than a radically asymmetric fit; it still features a suede upper (unlike the use of Lorica fabric in the Scarpa Instinct range) and even retains the original orange colour scheme.
On first use, it instantly becomes clear that the Python emphasises sensitivity and feel. The shoe is incredibly light and support is minimal. There was little or no dead space around my foot - but fit comes down as much to the foot of the wearer as the design of the shoe, so bear this in mind when trying them on. As with all La Sportiva shoes, you have to go a fair few sizes down from your street shoe size to get a sound fit. And, as with all slippers, I would recommend going as snug as possible without moving into painful territory.
La Sportiva have produced a thin 3.5mm sole, using Vibram XS-Edge2 rubber. Bouldering in the Churnet, I could feel the shape of every pebble and the depth of each edge as I moved. In this respect, the shoe shares a lot of similarities with another shoe from La Sportiva's lineage: the Mantra S. The only catch to the thin sole is that the power comes primarily from your foot rather than the shoe.
"...Definitely one to consider for seasoned boulderers and sport climbers alike..."
The asymmetric fit helps to direct the power to the toe but I still felt that my foot got a lot more of a workout when compared to climbing in other shoes with thicker soles. Another potential concern was that the thin rubber would mean the shoes would wear through quickly. However, I've actually found the Pythons have lasted as long as other shoes I've tried with thicker rubber. Of course effective care and maintenance as well as good technique both count towards the longevity of a shoe as well as the rubber.
"...The addition of a single velcro strap goes a long way to solving the key problem of slippers: movement of the shoe around the heel..."
The addition of a single velcro strap goes a long way to solving the key problem of slippers: movement of the shoe around the heel. No matter how shoddily or hastily placed the heel hook, the shoe remained on and movement was minimised. This has diminished over time as the shoes began to wear, but even after several months of intensive use they still remain fairly secure compared to past slippers which have 'bagged out' to the point that they are relegated to training shoes or the bin.


Velcro locking system addressed heel hooking problems experienced in some slippers


Matt Bird, Oct 2011




© Neil Shearer
The heel has also been redesigned and, like the rest of the shoe, feels lighter and more sensitive when compared to the Cobra. I feel that adding rubber to the toe box as on the Sportiva Solution was a sound move, too. Toe hooks feel instantly more secure than when climbing in the Cobras and encouraged all parts of the shoe to be used in trying to unlock a sequence when bouldering.
La Sportiva Python Rock Shoes
Upper: Slip lasted, suede leather
Lining: None
Fit: Medium
Midsole: LaSpoFlex 0,8 mm (front section only)
Sole: Vibram XS-Edge2 3,5 mm
Sizes: 32 - 46, including half sizes
Weight: 400g per pair
More info: on the La Sportiva Website.
Summary
I have thoroughly enjoyed climbing in these shoes. Their lightness and sensitivity combined with modern features such as added rubber on the toebox have made me climb a lot more precisely and accurately, even when I return to other shoes, which are nowhere near as sensitive. Having spoken to many other boulderers at the crags or down the wall who have a pair, they have all beamed with enthusiasm about how they are and how they perform which is always a sign of a good shoe. For the price, they are in line with other performance slippers out on the market at present and are definitely worth considering.
---
About Matt Bird
"Having been raised in the middle of the Churnet Valley where there is really little else to do, I took up climbing at an early age. Climbing highs include a disastrous, harrowing but utterly amazing big wall trip to Yosemite, first learning to climb off widths at Almscliff and any time I step foot in the Churnet Valley.
Lows include climbing in Markfield quarry, mangling my ankles too many times from ill-thought out climbing adventures and failing at a slab climb which my dog promptly ran up with ease.
I am currently focussing on bouldering in the run up to a trip to Hueco Tanks at Christmas and live in Sheffield."
UKC Articles and Gear Reviews by Matt Bird: