For the week from 12/May/13 to 19/May/13 we had 1,985 votes for 661 photos by 415 different users (previous weeks or previous years).
The 'ranking' is calculated from the average rating of photos in each gallery, as well as the total number of votes made.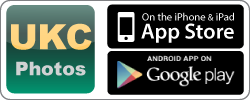 Get the Top 10 Photos each week as a feed for RSS browsers


Click on the small images to view the full size versions, or use the cooliris browser add-on for a full-screen slideshow.
1st

Mich Kemeter freesolos the last pitch of "Marches du Temps" (6a+), Verdon.


© Alexandre Buisse, 10 May 2013

2nd

Antoine Moineville in one of the last pitch of La Ginat, the most classic route of Les Droites north face.


© lesoy, Apr 2013

3rd

One more try before the rain sets in.


© The_flying_climber

4th

A tick in the pleats


© Andy Moles, 11 May 2013

5th

Collapso!


© Andy Janezko, Jan 2013

6th

Big exposure on the Cordier Pillar, Grand Charmoz


© Kevin Avery, Aug 2012

7th

Entropy


© Andy Moles, 11 May 2013

8th

Valley of the blind. Lion Rock. Cheddar


© TimC123, Feb 2013

9th

Ivan Lisica climbing his project, Prvomajski zajeb, at Markezina Greda, Klis


Luka Kivela, Jun 2012




© danicro

10th

This is me on my way to the top of Stetind. Photo taken by Jan Vimme.


© espenstenberg