For the week from 24/Aug/14 to 31/Aug/14 we had 1,887 votes for 456 photos by 362 different users (previous weeks or previous years).
The 'ranking' is calculated from the average rating of photos in each gallery, as well as the total number of votes made.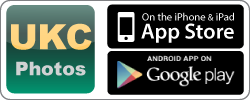 Get the Top 10 Photos each week as a feed for RSS browsers


Click on the small images to view the full size versions, or use the cooliris browser add-on for a full-screen slideshow.
1st

Emily Roo Saying goodbye to the sunshine for a few hours. Grand Capucin on the left and Aiguille Verte in the distance.


© Dave Searle, 21 Aug 2014

2nd

On the crux of Mondviole.


© James Rushforth, Aug 2013

3rd

Ibex at Cabane d'Orny


© sbc_10, 21 Aug 2014

4th

Reaching for the light


© Mr Lopez

5th

Racing the sunrise on the Kuffner arete


© Jon Griffith

6th

Dom leading Edgehog on a gorgeous midge free day. Classic route!


© stugreen75, 25 Aug 2014

7th

Mega


© Maxwell, 08 Aug 2014

8th

Sam Watson at Ramshaw


© JHC, 08 Aug 2014

9th

Searching for a bivy site on the Grepon at sunset


© Jon Griffith

10th

Bouldering at sunset on Noirmoutiers island


© Yves006, 16 Aug 2014