For the week from 24/Nov/13 to 01/Dec/13 we had 2,375 votes for 639 photos by 419 different users (previous weeks or previous years).
The 'ranking' is calculated from the average rating of photos in each gallery, as well as the total number of votes made.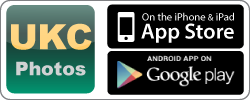 Get the Top 10 Photos each week as a feed for RSS browsers


Click on the small images to view the full size versions, or use the cooliris browser add-on for a full-screen slideshow.
1st

Just Another No-Star E1 at Stanage


© Dan Arkle

2nd

Gazebo Watusi


© LakesWinter, 16 Nov 2013

3rd

Hello 2013


© JimboWizbo

4th

Soloist on the Arete de L'Aiguille de Midi


© Deltona, Aug 2012

5th

Elsie Lemordant on Incredible Hand Crack (5.10+).


© Alexandre Buisse, Nov 2013

6th

Kim Ladiges on the Nominé crack of the Dru Couloir


© Ben Tibbetts, Oct 2013

7th

Late autumn larches and early snows.


© jon, 11 Nov 2013

8th

Tom Grant arriving above the rock bastion of the Drus North Couloir


© Ben Tibbetts, Oct 2013

9th

Yosemite Wall, Stanage


© Sidekick, 23 Nov 2013

10th

Pebble Arete Sunset


© Dan Arkle, 30 Nov 2013