For the week from 02/Mar/14 to 09/Mar/14 we had 1,753 votes for 453 photos by 388 different users (previous weeks or previous years).
The 'ranking' is calculated from the average rating of photos in each gallery, as well as the total number of votes made.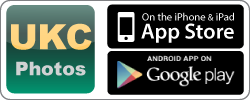 Get the Top 10 Photos each week as a feed for RSS browsers


Click on the small images to view the full size versions, or use the cooliris browser add-on for a full-screen slideshow.
1st

Nearing the start of the Northern Pinnacles.


© Finn Curry, 16 Feb 2014

2nd

A good view of Mess of Pottage in Sneachda.


© J_Trottet, 01 Mar 2014

3rd

The wild vertical ice tunnel that is Metro, Kandersteg


© Jon Griffith

4th

One fine day at Frea


© James Rushforth, Aug 2013

5th

Branching out


© stevethex, Feb 2014

6th

A snowy tower gap


© robertmichaeladams, 03 Mar 2014

7th

En-route to Camp 2 on Kamet's west ridge


© milus, Sep 1990

8th

Maximum spotting occuring on Archangel!


© charlielow, 16 Feb 2014

9th

Lurcher's Crag


© JamesRoddie, Jan 2014

10th

Does it get better than this?


© Robert Durran, Feb 2014