For the week from 06/Apr/14 to 13/Apr/14 we had 1,560 votes for 588 photos by 289 different users (previous weeks or previous years).
The 'ranking' is calculated from the average rating of photos in each gallery, as well as the total number of votes made.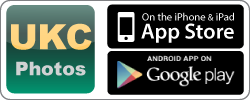 Get the Top 10 Photos each week as a feed for RSS browsers


Click on the small images to view the full size versions, or use the cooliris browser add-on for a full-screen slideshow.
1st

Scottish winter in blazing sunshine.


© George Cave, Mar 2014

2nd

Sunset over the Midi-Plan Traverse


© dudsy04, Jul 2013

3rd

sharon battles up central crack route


© mac fae stirling, Nov 2013

4th

Almost at the finish!


© walts4, Mar 2014

5th

Alone on The Ben - Zero Gully Soloer


© Paluchi, Mar 2014

6th

quick dip on after doing tower ridge


© Timothy Miller, Jun 2013

7th

Dawn on Tower Ridge


© toolboxtim, Mar 2014

8th

Plasticman - The New Maiden's Bluff Testpiece


© Franco Cookson, 08 Apr 2014

9th

Jon Morgan and Stuart Johnston on the summit ridge of Mont Dolent


© Ben Tibbetts

10th

Me coming up the 1st pitch of Pateys Route.


© magicmartin, Feb 2014