For the week from 10/Aug/14 to 17/Aug/14 we had 1,596 votes for 461 photos by 300 different users (previous weeks or previous years).
The 'ranking' is calculated from the average rating of photos in each gallery, as well as the total number of votes made.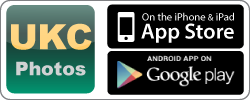 Get the Top 10 Photos each week as a feed for RSS browsers


Click on the small images to view the full size versions, or use the cooliris browser add-on for a full-screen slideshow.
1st

Kuffner at sunrise


© joelevanschamonix, 08 Aug 2014

2nd

The brilliantly positioned arete of Shark.


© Alex the Alex, 01 Aug 2014

3rd

Getting wet


© Nadir khan, 03 Aug 2014

4th

The Khumbu icefall


© Scott_M@c, Jun 2014

5th

Two jugs are better than one… Philatus E3 5c


© Ben Richards, 03 Aug 2014

6th

The Conger


© Nadir khan, 03 Aug 2014

7th

Danny O'Neill climbing in Margalef couple of winters back.


Andrew Stripp, Jan 2010




© Andrew Stripp Photography

8th

James Thornton On Renegade Master


© Tigerpooch, 11 Aug 2014

9th

Mega


© Maxwell, 08 Aug 2014

10th

Maud's garden


© bibster1989