For the week from 21/Sep/14 to 28/Sep/14 we had 1,989 votes for 449 photos by 338 different users (previous weeks or previous years).
The 'ranking' is calculated from the average rating of photos in each gallery, as well as the total number of votes made.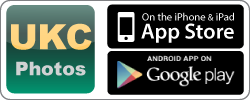 Get the Top 10 Photos each week as a feed for RSS browsers


Click on the small images to view the full size versions, or use the cooliris browser add-on for a full-screen slideshow.
1st

Aiguille du Midi


© christian kober, Jul 2014

2nd

Ben Brotherton on the first ascent of Half Moon


Sean Bell, 12 Sep 2014




© seanbell.co

3rd

Bourinator in Céüse


© Jonas Wiklund, Aug 2014

4th

The 'London Wall of Lundy' starts to hurt.


© Andy Moles, Sep 2014

5th

Milky way E4 5c ***


© Alan Saul, 06 Sep 2014

6th

As ever an atmospheric day in the slate quarries


© James Rushforth, Sep 2014

7th

Aiguille d'entreves, Chamonix, France


© christian kober, Aug 2014

8th

Vallot Hut - Mont Blanc, Chamonix, France


© christian kober, 10 Sep 2014

9th

Bob Smith on the first ascent.


© andybirtwistle, Nov 1987

10th

Wee Bobby casually soloing for the guidebook pics.


© andybirtwistle