| | |
| --- | --- |
| | / NEWS: Five French climbers killed |
This topic has been archived, and won't accept reply postings.
In reply to
chris_s:
AP:
Rescuers say they have found the bodies of
five French ski-mountaineers who had been missing since
they were swept away by an avalanche during an excursion in
Italy's northwestern Alps.
Officials in the city of Aosta say the bodies were found
early Thursday after a suspension of the search Wednesday
because of darkness.
In reply to
chris_s:
The accident has happened on the Piedmont (Turin) side of Gran Paradiso, near the Col the Nivolet, precisely at Punta Basei, it's a easy and popular ski mountaineering hike. It was not a "regular" avalanche - all five probably happened to pass over a big "corniche" that suddenly collapsed, and triggered an avalanche below. The bodies has been found and recovered by the Piedmont mountain rescue.
The sixth member of the group (their guide) has been found alive by the VdA Rescue, as he was unharmed but disoriented.
Over the area there was a huge storm, and the avalanche risk was "4", very high. Search was triggered by the Nivolet hut warden, who had not seen the group come back in the afternoon.
The bodies are now on Ceresole. The identities of the five climbers (all french) has not been yet released, so I guess their families have not been contacted yet.
If anyone reading this is worried about friends/relatives in the area, they should contact the Ceresole rescue (+39) 347 29.84.160, or the Aosta rescue (+39) 0165 238222
In reply to
chris_s:
I know that risk of death is something we have to accept when we venture into the mountains, but it's still tragic when it happens. Very sad news.
In reply to
Luca Signorelli: Do you know who the French guide is?

Cy Kaicener
on 05 May 2008 -
67-150-126-194.lsan.mdsg-pacwest.com
---
This topic has been archived, and won't accept reply postings.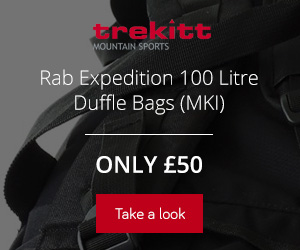 Elsewhere on the site
This years ROCfest will be slightly different. We've decided to run a Climbing Festival, not just a competition! Over... Read more
141216
0
F ounded in 1993, Mountain Hardwear are a pretty young mountaineering clothing and equipment manufacturer but are also one of... Read more
141216
0
The Epicentre Mega Winter Sale starts in store 9am Christmas Eve. We have a great selection of in store only deals from... Read more
141218
0
With four photos in this week's top ten, and a UKC gallery of stunning images we thought it was time we had a chat with... Read more
141203
0
On Saturday 13th December Greg Boswell and Guy Robertson kicked off their Scottish winter season early by making the... Read more
141218
0
---