| | |
| --- | --- |
| | / Winter ML Course Provider recommendations |
This topic has been archived, and won't accept reply postings.
Interested to hear on your experiences with Winter ML course providers- looking to book on to a course for February.

How was your experience? Anyone to go for/avoid? West Coast or East Coast?

Glenmore Lodge seems to be quite highly rated, but then again is costs £525- PyB even more, although you're fully catered for.

I'd like to hear about your thoughts- and if there are any little tips you can pass over.

Cheers!
In reply to
sargy:
There are not a large number of WML providers compared to ML but those who are providers are very experienced and run good courses.
My personal opinion is that East Coast gives you more challenges in terms of different terrain and possibly harder nav (happy for people to argue with me here) and the opportunity for a full on lengthy expedition across the Cairngotm Plateau.
Steve Spalding is based in Southern Cairgorms and runs very good courses there and often a few days in the Northern Gorms. (i declare an interest as I do work with Steve occasionally)
West Coast is of course better for climbing/mountaineering.
Having been based on West Coast for last 5 winters I am thinking of a year based on East Coast to offer a different slant to winter skills courses.
HTH
In reply to
sargy:
I did my summer assessment and ML winter training though Climbmts based in Aberfeldy. I also did my summer ML training at the lodge. I did this all back in 2004 - 2006.
I much preferred the courses at Climbmts as we where one group, with 100% focus from the instructors. The lodge had more equipment and resources however.
Both places offered professionally run courses but with a very different feel. Due to the large number of simultaneous courses being run at the lodge you get this buzz, but at times I felt just one of many while at Climbmts being one group I felt we had 100% of the instructors attention.
The accommodation provided by climbmts was a terrace house in Aberfeldy, it was quite cosy and I think this added to a relaxed atmosphere, especially as many of the discussions where based in the living room. At the end of the day you could nip down to the pub in the village which meant you could suddenly escape from the intensity of the course. At the lodge all was inclusive, so you didn't need to cook your own food or make lunch, while at Climbmts you need to provide your own food etc. The lodge also has a very good drying room :). The lodge felt a little institutionalized at times, while climbmts felt more open.
I would happily do courses at both again.
In reply to
sargy:
I've done a fair bit with Glenmore Lodge, and although they are expensive, the access to equipment, resources and getting (over)fed (beware the lodge podge) is a huge bonus when you are working so hard on a course like this.
However, there are not many WML providers, and they are all of an exceptional standard, so I would say you can't go wrong whoever you pick. Conditions are usually more reliable in the East and the terrain has some good nav challenges though so thats the direction I would head in.
In reply to
sargy:
Phil George is worth a call
quailty courses
lernt more on assessment with Phil than on training with PYB.
one of the best value
Absolute Legend of the Mountains!
www.phillgeorge.com

In reply to
sargy:
I highly recommend Pete Hill
http://www.petehillmic.com
All round a professionally run course run by staff with loads of experience ranging from almost anything you can think of. Plenty of content on both trianign and assessment.
Based in Cairngorms/Aberlour area.
---
This topic has been archived, and won't accept reply postings.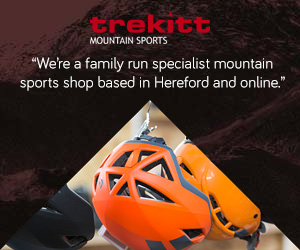 Elsewhere on the site
This Winter Conditions page gives a summary of what is being climbed at the moment, what is 'in' nick and what the prospects are... Read more
F ounded in 1993, Mountain Hardwear are a pretty young mountaineering clothing and equipment manufacturer but are also one of... Read more
141216
0
On Saturday 13th December Greg Boswell and Guy Robertson kicked off their Scottish winter season early by making the... Read more
141218
0
The release of Peter Jackson's new film The Hobbit: The Battle of the Five Armies on 12th December may not appear to link to... Read more
141212
0
The Epicentre Mega Winter Sale starts in store 9am Christmas Eve. We have a great selection of in store only deals from... Read more
141218
0
This years ROCfest will be slightly different. We've decided to run a Climbing Festival, not just a competition! Over... Read more
141216
0