| | |
| --- | --- |
| | / CWA: is it valid in Europe??? |
This topic has been archived, and won't accept reply postings.
Hello Folks!

Does anyone know if the Climbing Wall Award is a valid qualification in Europe or just a national qualification, therefore valid only throughout the UK?

Thanks for your help!

In reply to
MONONOKE: You should post this on the MTA forum as it has experts on hand to answer questions - my gut feeling is NO.
In reply to
Scott_vzr: Thanks for your quick response! I've just sent out an email to one of the Technical Officer at MTUK. I've got the feeling the answer is no too, but I'm not 100% sure so better to ask ;)
In reply to
MONONOKE: There was a post on the MTA forum last week about equivalences, with French quals.
In reply to
MONONOKE: There are two aspects to your question.
1. Is the qualification a European qualification or a UK qualification? (From The CWA course details, 'Remit':- 'It is valid throughout the UK.')
2. Is it possible to use a UK qualification in Europe?
When you describe Europe, I understand that you are talking about the EU countries; I would suggest that you look at the EU laws which harmonise working practices and qualifications within the European Union. My understanding - which may be incorrect - is that individual countries still retain the rights to insist on minimum standards for professions, which is how the French employ the process of 'Equivalence' to ensure that all who seek to work in France are appropriately qualified and experienced.
Perhaps the best UK contact, would be Steve Long (via Siabod Cottage) who is the Chair of the UIAA Training Standards group.
In terms of general comments, which have held true for a number of countries and colleagues who have applied to work in them using their UK qualifications:-
1. Does your intended country operate a similar qualification?
2. Is the profession of instructor regulated, and by whom?
3. Is the country a member of the UIAA? (See note about Steve Long, above)
In terms of general principles, at the very least, I would expect them to compare the CWA syllabus (translated at your cost) with their own nearest compatible qualification (which you would reasonably identify for them), and you would probably need to demonstrate other specific competences (language skills, knowledge of particular features of that country's working practices, etc) to satisfy their awarding body.

In reply to
JIB:
Thank you very much for your reply!
I have contacted Steve Long. Basically, within the UIAA, they have developed training standards for volunteer leaders and instructors. Qualifications that meet these standards are recognised by other federations as suitable for volunteers and may in some circumstances be used for paid work.
However this is all subject to local law and practice and only the UK's MIA has been accredited as a rock climbing instructor qualification by the UIAA.
So, as you said, the best thing would be to contact the local organisation of my destination country.
In terms of general principles, all experience and training is transferable to an extent, in that it helps develop judgement and competence.
---
This topic has been archived, and won't accept reply postings.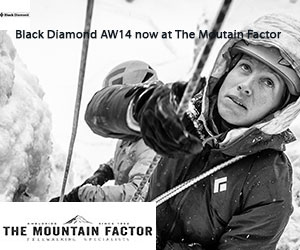 Elsewhere on the site
At a bar in Llanberis an old man chimed in And I thought he was out of his head Being a young man I just laughed it off When... Read more
141203
0
Tonight's Friday Night Video features the Norwegian town of Rjukan, once believed to be the home of the world's tallest... Read more
141219
0
Rock shoes stink – let's face it. Boot Bananas are the perfect way to fight the funk and keep them fresh. They help... Read more
141219
0
F ounded in 1993, Mountain Hardwear are a pretty young mountaineering clothing and equipment manufacturer but are also one of... Read more
141216
0
Perhaps the perfect Xmas gift for the climber in your life... Wild Country's Crack School has two of the worlds best crack... Read more
141219
0