| | |
| --- | --- |
| | / Does anyone want a slide projector or two ? |
This topic has been archived, and won't accept reply postings.
My father-in-law has 2 old slide projectors he'd like to get rid off

Being Scottish he might like some money for them, but we're trying to convince him that they are worthless and it's best to just find someone who'll make use of them.

So does anyone want them, or can think of someone (e.g. school, artist etc) who could use of them ? They are currently in North London, but could be brought up to Sheffield

Details as follows

The two 35mm Projectors are :-

KODAK CAROUSEL.S-AV2000
Approximately 20 Years old but in good condition.

ES3001Professional Snap/Dissolve Projector Control System.
Approximately 29 Years old but in good working order

With Projector Stand,Spare Projector Lamps,and Twinning stand.
and including two Carousel Slide Magazines.

To UKC - you may decide this needs to be moved to the FS forum, but as it's a question of "what to do with old photography gear" I thought this forum might be more appropiate
I eBayed mine, including the four track tape deck.

I won't tell you what I got for them as even taking into account, inflation, depreciation, coming off the gold standard, the arrival of the Euro, liberalised world trade, changes in VAT, the rising oil price, etc, etc, the thought of how little it was still makes me cry.
In reply to
Jim Lancs:
Yep, my wife has been watching stuff sell (or not) on Ebay, which is why we are looking to give the stuff away
Convincing my father-in-law of it's lack of worth isn't easy, because he thinks it isn't that old. And compared to him, it isn't.
In reply to
Chris the Tall: Not desperate but i could make use of one one day. I have a old odd thing where i have to place each slide in one at a time.
I'm in Ripon but have an address where it could be dropped off at in Sheffield.
If its the wrond side of town for you then i'll give you a couple of quid for fuel.
Far north A61, or south side near to Chesterfield road / ring road.
Rich

In reply to
Chris the Tall:
Stick em on Gumtree. Nothing ventured etc. Costs nothing and is local.
---
This topic has been archived, and won't accept reply postings.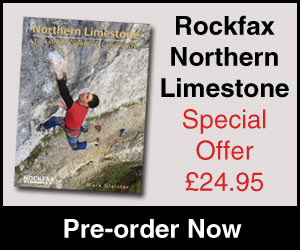 Elsewhere on the site
Tonight's Friday Night Video features the Norwegian town of Rjukan, once believed to be the home of the world's tallest... Read more
141219
0
F ounded in 1993, Mountain Hardwear are a pretty young mountaineering clothing and equipment manufacturer but are also one of... Read more
141216
0
With four photos in this week's top ten, and a UKC gallery of stunning images we thought it was time we had a chat with... Read more
141203
0
Perhaps the perfect Xmas gift for the climber in your life... Wild Country's Crack School has two of the worlds best crack... Read more
141219
0