| | |
| --- | --- |
| | / Help rescuing my Honda civic 5dr 1.4l 1999 from the scrap yard |
This topic has been archived, and won't accept reply postings.
I previously posted about whether it was worth trying to get a new car or fix up the one we've got, well we bought a second hand Nissan Almera for 1500, which is going great. However, I've done a bit of work on the car which had a number of problems:
- water getting into the inside
- central locking broken
- internal air blower not working except on setting "4"
- patch on the oil sump
- some rust about the edges
- spongy low suspension

So I've fixed the central locking, and dealt with the rust, and resolved a major leak associated with body work where rust was abutting the windscreen. However, I've found a further leak, that also explains the problem with the air blower. So I took the heater blower apart and found water and rust in there. There were associated fuses which were obviously also wet, and had blown - bridging these with a wire allowed all settings of the heater blower to work. Tracking the water I found that the air intake just under the bonnet had clear accumulation of water within it. It seems like it is tracking underneath the plastic that fits on top of the base of the windscreen and down into the air intakes. Sealing the blower intakes stops the water coming in, but of course it'd be nice to have air coming in to get rid of the condensation on wet days. Does anyone know how easy a job is it to fix this plastic bit? I think it might be called a cowl or something?

And also, how easy is it to replace the:
a) fuel sump myself
b) the suspension

Thanks for any advice you can give.

Cheers,

Jimbo
In reply to
Jimbo W:
Pretty much anywhere outside the car that could get wet and accumulate water should have a drain, they gradually get blocked with slime and muck. I'd look to see if your accumulating water problem is blocked drains. The plastic at the base of the windscreen is usually just a tidy-up piece and splash cover.
Do you mean the oil sump? A fix if it's a hole or worn out (droopy suspension?) will require removal, clean-up, welding and re-fitting. If it's steel it's easy, if it's alloy its still easy enough but it'll need a specialist welder and the chance of success is lower (pinholes, cracks developing, warping... I've bitter experience here!). Easier might be a breakers yard sump. Clean it up, bolt it on with a new gasket. Cheap, easy, messy enough it's not a job I'd relish.
Droopy suspension is probably tired springs. The fronts will require the removal and stripping of the struts which requires a spring compressor and very likely a balljoint splitter. The rears on most hatches can be wrestled out by undoing the top or bottom nut on the damper, lowering the suspension arm to its stop then getting stuck in with a big pry bar. How easy it is varies from car to car, some are easy. I failed on the last one I tried mostly through not having a ramp (making it awkward) and not having a big enough pry-bar.
Put fuses back where the wire links are, a car fire could spoil more than just your car :)
jk
In reply to
Jimbo W:
The ventilation area under the air intake between the windscreen a nd the bonnet is a 'wet' area and will have a variety of drain holes that become blocked with mud leaves and what have you. Make sure that these are clear and running freely and it should fix the problem. Rovers used to blcok and fill the glove box with water, which then emptied over the passengers feet on corners or when it was opened.
Sump should be easy during an oil change as long as there is no physical obstruction (e.g. an MGB has a huge suspension cross member that passes under the sump)
In reply to
John W:
> (In reply to Jimbo W)
>
> Fuel sump??

Oil sump!!!
In reply to
jkarran and nniff:
Thanks! Okay so I need to Id these drains, but your description nniff of what is happening is bang on. The sump has a patch and the oil loss is minimal if at all. The sump got damaged I think because the suspension is defective, but getting a scrap yard replacement sounds like a job I can do. Suspension sounds like another ball park though. Is this likely to be expensive getting someone to do it? Sounds like it probably will be. Is there any problem (other than potentially damaging the sump) of having spongy low suspension?
Thanks again!
In reply to
Jimbo W:
If the coils are cracked it'll fail the MOT. If the dampers are totally shot likewise. New springs and dampers are pretty cheap, maybe £30-60/item (*very* ballpark guess), 4 springs, 4 dampers as a worst case scenario, a pair of springs or dampers as a minimum. I'd have thought you're looking at 2-3Hr work to swap the whole lot, less if it's just front or back.
If it's passing MOTs I'd ignore it personally, just slow down for speed bumps :)
jk
---
This topic has been archived, and won't accept reply postings.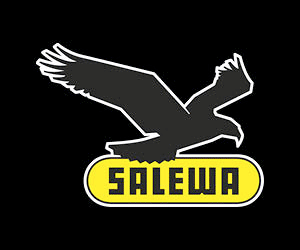 Elsewhere on the site
With four photos in this week's top ten, and a UKC gallery of stunning images we thought it was time we had a chat with... Read more
141203
0
F ounded in 1993, Mountain Hardwear are a pretty young mountaineering clothing and equipment manufacturer but are also one of... Read more
141216
0
Tonight's Friday Night Video features the Norwegian town of Rjukan, once believed to be the home of the world's tallest... Read more
141219
0
Perhaps the perfect Xmas gift for the climber in your life... Wild Country's Crack School has two of the worlds best crack... Read more
141219
0
Rock shoes stink – let's face it. Boot Bananas are the perfect way to fight the funk and keep them fresh. They help... Read more
141219
0
---