| | |
| --- | --- |
| | / Gas oven advice - mostly on "full" |
This topic has been archived, and won't accept reply postings.
I have a battered old gas cooker that is probably in need of replacement but that's not going to happen for a couple of months if at all.
Just recently the gas outlet on the oven has gone a bit strange. All positions on the dial, from around to 1 up to "Full" (the numbering and lettering have worn off the dial so bear with me!) result in the flame just being on full blast, as discovered when I burned 12 lovely sausages to a crisp :-(
I do have SOME control over the output but that control has been compressed into about 10 degrees of turn, between "off" and what should be somewhere just below "low".

What can cause this? What does the dial (or "knob", if you must!) on the front of the cooker actually control mechanically? Could it be a coupling mechanism between that dial and the gas outlet, or simply something around the outlet ? I am clueless on such matters. The whole thing is kind of tolerable for the kind of cooking I do, but I wouldn't want to do anything technical such as baking, with the amount of guesswork I now have to do.

If the only advice can be "replace it" then so be it, but I'm just wondering what has happened, from a technical PoV.

Thanks
In reply to
Blue Straggler:
Does it start off on a very low flame, then after a few seconds, shoot up? Or does it immediately go on to high flame?
In reply to
Cthulhu:
> (In reply to Blue Straggler)
>
> Does it start off on a very low flame, then after a few seconds, shoot up?

It does this. Takes about 30 seconds. Funnily enough, until this issure flared up (!) it was the opposite - it would start off on a full flame then settle down to whatever lower setting I wanted after about 20 seconds.
In reply to
Blue Straggler:
Dodgy thermostat I would guess. They
Usually a combined gas valve/thermostat with thermocouple type device for temperature control/flame failure detection
It might have a replaceable thermocouple but generally the symptoms for that would be it would hold in on initial lighting
Either way you need someone to replace it for you unless you are "competent" which generaly means gas safe registered for the appropriate area.
Price may be prohibitive as they can be £50 or more plus initial call out, then they order part and fit so depending on the age of the cooker might be worth replacing
http://www.cooker-parts.co.uk/10228/info.php?p=12&cat=14829
see link above for an idea of the type of component.
PS I previously was CORGI but am out of ticket so seek advice from a competent person who is up to date.

In reply to
Radioactiveman:
Thanks! Yes, I figured that whatever it is, I'll be looking at a cooker replacement considering the age of the thing (it is knackered on a couple of other bits too - uneven grill and one of the hob rings is pretty much out of action). For the simple cooking I do, it's tolerable, but I will pencil in a replacement for the next couple of months. Gives me some freedom to seek out a bargain :-)
---
This topic has been archived, and won't accept reply postings.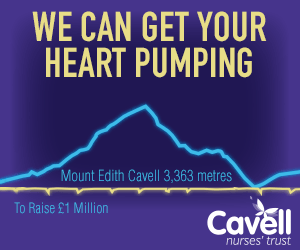 Elsewhere on the site
F ounded in 1993, Mountain Hardwear are a pretty young mountaineering clothing and equipment manufacturer but are also one of... Read more
141216
0
This years ROCfest will be slightly different. We've decided to run a Climbing Festival, not just a competition! Over... Read more
141216
0
Climbing Technology's range of winter hardware continues to grow and for winter 2014 they have a crampon in the range to... Read more
141217
0
With four photos in this week's top ten, and a UKC gallery of stunning images we thought it was time we had a chat with... Read more
141203
0