| | |
| --- | --- |
| | / New car or fix old one |
This topic has been archived, and won't accept reply postings.
Hi,

Ford mondeo 2006 2.0TDCI with 100,000 miles on clock...with broken timing chain...£1000 to fix...car value about £2000 when fixed.

Question is do I fix it or scrap it?

I could buy a smaller fiesta 1.3 diesel 2010 zetec done 20,000 miles on finance for £160 per month with no deposit.

Thing is based on running cost (insurance, tax and fuel) the fiesta is £990 cheaper per year to run so effectively I would be paying only £83 per month extra.

What would you do?
In reply to
gear boy:
Thanks, yer thats what I was thinking...annoying since in the last 6 months I've spend £1100 on it (tyres, clutch, brakes and battery)
Sooo frustrating!!!
In reply to
phja: is the mondeo very reliable? if you fixed it, would it last you a lot longer? probably i would scrap the mondeo and buy the fiesta- they're great little cars and cheap to run, as you say
In reply to
phja: Careful having it fixed. I would go for a replacement engine. have look on ebay.
I had mine fixed after a snapped belt - asked them to check valve seats were ok. They said fine. Then one dropped, bang. £700 top end rebuild up in smoke.
In reply to
phja:
A Ford is like a wheeled version of a disposable napkin. Invest in piece of fine linen. Get an old BMW or Audi, the simplest version you can find, with a decent history, and it will serve you well.

In reply to
phja:
Secondhand engine, if you can find one yourself, get the garage to fit it. It would not be too cheeky to then ask for the old engine back. Fuel injectors, fuel pump etc could be sold on Ebay to recoup some costs.
Sell now running Mondeo (after a thorough clean and polish) for maximum profit.
Then decide weather to go the finance route or replace.
---
This topic has been archived, and won't accept reply postings.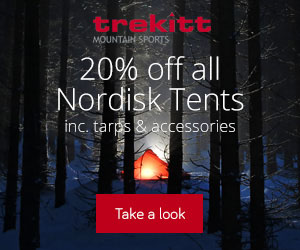 Elsewhere on the site
Perhaps the perfect Xmas gift for the climber in your life... Wild Country's Crack School has two of the worlds best crack... Read more
141219
0
The release of Peter Jackson's new film The Hobbit: The Battle of the Five Armies on 12th December may not appear to link to... Read more
141212
0
Tonight's Friday Night Video features the Norwegian town of Rjukan, once believed to be the home of the world's tallest... Read more
141219
0
Rock shoes stink – let's face it. Boot Bananas are the perfect way to fight the funk and keep them fresh. They help... Read more
141219
0
F ounded in 1993, Mountain Hardwear are a pretty young mountaineering clothing and equipment manufacturer but are also one of... Read more
141216
0
---