| | |
| --- | --- |
| | / Arrochar Alps Conditions Update |
This topic has been archived, and won't accept reply postings.
Hi All,
Was guiding on Ben Vane today so thought I would give those interested an update on conditions.....

A very alpine day with sun and rising temperatures. Snow has burned back to circa 700m, and this is wet and sugary up until 800m, where the snowpack is much firmer and bearing bodyweight. The snowpack is sitting on sodden turf/grass which is running with water - no ground freeze whatsoever until 900m, but the air temperature was 8.4 c ! There was some fresh snow last night above 800m, about 5-10 cm, and this has formed some unstable wind slab pockets overlying the snow pack. Only minimal ice at 900m and none evident on the crag faces.
Some massive holes in the snowpack, several of which I had to inspect closer (ahem......), and some large creep lines where there are reduced cornices over the tops of gullies and steep slopes. Clear evidence of recent avalanche activity on A' Chrois ( N aspect), Beinn Ime (N & E aspects), Beinn Narnain (N aspect).
Actually, a really nice day given how bad the recent weather has been - didn't need the waterproofs once!
ANdy
In reply to
Andrew Mallinson:
Ben Donich, Arrochar, today...
What a difference a day makes to conditions......
Frozen at all levels this morning.....and remained so all day in shaded locations. Whilst guiding on Ben Donich, axe and crampons were required on the extensive and hard snowfields. Remaining snowpack frozen hard (neve !) at all levels, with surface only softening in the afternoon sun!
Bogs and paths frozen, dry, warm and sunny ! Big gullies could be good in a few days if this carries on......
ANdy
In reply to
Andrew Mallinson:
...on Beinn an Lochain with a client today so an update on conditions...
Fresh snow down to 525m but wet at this level so it was soggy and sugary. More consistent fresh wet snow above 675m which has collected in N through to E aspects overlying the older snowpack (which is neve) presenting some interesting route choices! Only freezing above 750m but the summit arÍte and many of the northern corrie gullies are solid with some ice present.
ANdy
In reply to
Andrew Mallinson:
Thanks for the post! Am I right in assuming that the turf is unfrozen under the fresh? Was there much neve on MG?
Thanks
AD
In reply to
Northern Mountain Monkey:
Hi Mate,
Turf only frozen above 750m where exposed - under the snow it is still soft turf....it's never been cold enough all winter to freeze it and then it's been insulated by the snow.
MG?
ANdy
In reply to
Andrew Mallinson:
On Beinn Ime today, so an update on conditions....
Freezing from 675m upwards, both underfoot and air temp. Light snow covering overnight. Snow showers on and off during the day. Snow pack, which is still extensive above 700m, is now frozen solid with iron neve. Some hoar on rocks above 800m.
Many routes, particularly the easier lines/gullies remain complete and are now in good condition, including those on the NE Face of Cobbler North Peak, NNW Corrie of Beinn Narnain, and the routes on Beinn Ime look outstanding just now.
Winter is still hanging on !!!
ANdy
---
This topic has been archived, and won't accept reply postings.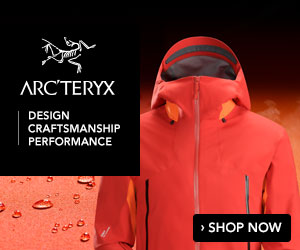 Elsewhere on the site
This Winter Conditions page gives a summary of what is being climbed at the moment, what is 'in' nick and what the prospects are... Read more
Perhaps the perfect Xmas gift for the climber in your life... Wild Country's Crack School has two of the worlds best crack... Read more
141219
0
Tonight's Friday Night Video features the Norwegian town of Rjukan, once believed to be the home of the world's tallest... Read more
141219
0
F ounded in 1993, Mountain Hardwear are a pretty young mountaineering clothing and equipment manufacturer but are also one of... Read more
141216
0
The release of Peter Jackson's new film The Hobbit: The Battle of the Five Armies on 12th December may not appear to link to... Read more
141212
0
Rock shoes stink – let's face it. Boot Bananas are the perfect way to fight the funk and keep them fresh. They help... Read more
141219
0
---