| | |
| --- | --- |
| | / What's the bet climbing wall in bristol |
This topic has been archived, and won't accept reply postings.
I'm working away and I'm in Bristol. Which is the best wall for bouldering.

Cheers.
In reply to
DeanD:
I've lived in Bristol for a year now and if I only wanted to boulder I would choose Bloc everytime -
http://blocclimbing.co.uk/bloc/
The problems are great and the light and space makes it feel much nicer than TCA in my opinion.
In reply to
DeanD:
I much prefer TCA to Bloc. The issue I have with Bloc is that it is too high for my old knees. Fine if the hard move is about half way up followed by easier climbing to the top and then downclimbing. I prefer the intensity of the climbing at TCA. The crux of a problem can be right at the top without my knees taking a hammering if I fail on the move.
In reply to
GwilymR:
BLOC is pretty much unbearable at this point because of the heat. With the metal roof and no air circulation it seems to act like a giant oven. They have added a few fans recently but its not made any noticeable difference. Shame as its a good wall other then that and just down the road from me.
In reply to
DeanD:
The two dedicated bouldering walls both have a lot to recommend them and not wanting to sound like a fence sitter but I'd probably say try both:
I've spent a lot of time at TCA but only had one visit to Bloc (lack of time not lack of inclination)!
The problems seem to be a bit different in style between the two walls, TCA seems to me to be a bit more biased towards powerful moves than Bloc which had some cracking balancy stuff last time I was there. Bloc feels a lot more highball than TCA, the extra height and the odd rather tenuous high crux move makes a lot of the problems seem a lot bigger!
It is probably a personal issue rather than the wall but I found it harder to warm up at Bloc, probably a style/lack of talent thing.
If you have time then definitely do both, if you are stuck to just visiting one then I'd say it comes down to personal preference:
Like slabs and technical stuff: Bloc
Want a really good upper body workout: TCA
Scared of heights: TCA

In reply to
DeanD:
Awesome feed back guys. Thanks a lot.
---
This topic has been archived, and won't accept reply postings.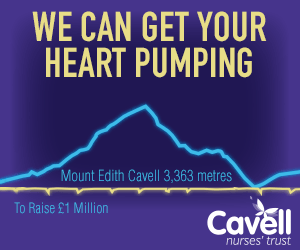 Elsewhere on the site
This years ROCfest will be slightly different. We've decided to run a Climbing Festival, not just a competition! Over... Read more
141216
0
The release of Peter Jackson's new film The Hobbit: The Battle of the Five Armies on 12th December may not appear to link to... Read more
141212
0
The Epicentre Mega Winter Sale starts in store 9am Christmas Eve. We have a great selection of in store only deals from... Read more
141218
0
F ounded in 1993, Mountain Hardwear are a pretty young mountaineering clothing and equipment manufacturer but are also one of... Read more
141216
0
On Saturday 13th December Greg Boswell and Guy Robertson kicked off their Scottish winter season early by making the... Read more
141218
0
---