Redpoint Bristol is recruiting!
added Mar/2013
announcement by manufacturer
This announcement has been read 1,581 times
Gear News
Related UKC Forum discussions: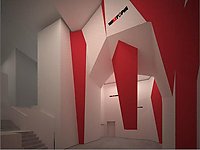 Redpoint Bristol is a large dedicated climbing wall due to open at the end of May. We are looking for friendly and enthusiastic climbers to work in a variety of positions within the centre. These "all-rounders" will have a variety of duties, depending on the day, including:

Instructing:
• Running session for groups of all ages, backgrounds and abilities.
• Ensuring all your sessions are safe, fun and progressive.
• Promoting the growth of the centre and encouraging repeat bookings through your enthusiastic and professional attitude.
• Aiding the reception to ensure all paperwork is correctly filled in, collected and filed.
• Aiding the duty manager in their daily tasks as necessary.

Reception:
• Greeting our customers with a positive, welcoming, enthusiastic and professional attitude.
• Booking instructed sessions and selling memberships and payment plans along with items from our small shop.
• Responding promptly and enthusiastically to queries received by email or over the phone.
• Aiding the reception manager in finding and organising cover for instructed sessions.
• Administration and filing.
• Aiding the duty manager in their daily tasks.

Café:
• Providing back up to the Café team.
• Using the training provided to ensure our customers enjoy their experience.
• Promoting the café within the centre.
• Aiding the café manager in all aspects of operating the café as necessary.

Experience and Qualifications:

Successful candidates will ideally but not essentially fit the following criteria:
• Hold the CWA or SPA.
• Have a valid first aid certificate.
• Have been climbing for a minimum of 2 years.
• Have experience working with EPOS till systems.
• Have customer service experience ideally in a busy climbing wall, gym or leisure centre type facility and/or in a café.
• Have a valid food hygiene qualification

Applications:

Please send a covering letter and C.V. to jobs@redpointbristol.co.uk
For more information on how we are progressing visit our facebook page www.facebook.com/RedpointBristol



---
Gear News and Outdoor Industry News at UKC and UKH presents climbing, walking and mountaineering equipment and stories that will be of interest to UKClimbing.com's readers. They are not gear reviews and are provided by companies that advertise with UKClimbing Limited. Please feel free to comment about the stories and products on the associated thread.