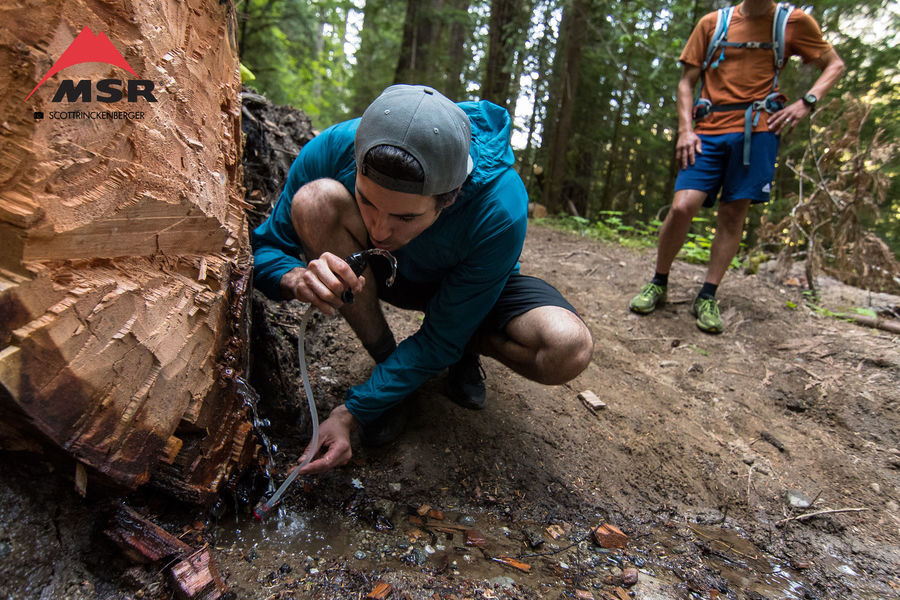 The new award winning MSR® TrailShot™ Microfilter effortlessly delivers filtered water direct from the source into your mouth or hydration system. The TrailShot is the smartest way to hydrate safely and quickly on the trail and keep on going.
The pocket-size TrailShot for trail runners, fast packers, hikers and mountain bikers minimizes the step to clean water with a simple-to-use, incredibly lightweight design that provides quick, all-day hydration wherever water is available. The process is simple: drop the hose into the water source, squeeze the filter, squirt clean water free of bacteria, protozoa and particulates into your mouth, bottle or reservoir, stash it in your pocket and go.
To be in with a chance of winning 1 of 3 MSR® TrailShot™ Microfilters, simply answer the question below. Best of luck!
The TrailShot Microfilter removes particulate, protozoa and what else from water?
This competition has now closed.