Glyn Davidson
Currently building my daughter a mountain wheelchair with the hope of allowing her to independently get to the summit of Snowdon. Check it out: http://mountainwheelchair.com
Location
Llandudno Wales
Best Climbing Experience
The Plumb! E1, 5b on Craig Bwlch y Moch. Feeling down in the middle of winter, not being able to get any hard routes done, I'd turned my attention to ice climbing. Went out on the ice one weekend, and the next, Steve took me up The Plumb. A complete contrast to the previous weekend, Tremadog was a suntrap that day, it was like the middle of summer. I was completely pumpped after doing seven days of continous climbing and dogged three times, but it didn't matter... I was in awe of the line. What a fantastic route! Have to go back and lead it.

I did go back and lead it. Other notable mentions are:
Appian Way, E2 5c, Great Orme
Grey Panther, E1 5b, Isle of Skye
Vulcan Wall, HVS 5a, Isle of Skye
Riders on the storm, HVS 5a, Pembroke
Fiendish Beamish, f7b, Conwy Mountain
And any of the sport routes at Lower Empire Crag on the Orme
Recent Postings

Latest Blog posts
Subscribe to this blog as a feed for RSS browsers

Personal Webpage
https://climbwales.co.uk
Logbooks Volunteer
Moderator for 1 crag, checking missing climbs added to the logbooks: Font De La Paula
Interests Outside Climbing
Activities that I enjoy or would like to enjoy include Snowboarding » moto-x » trials riding » grass tracking » skateboarding » climbing » abseiling » canoeing » gauge walking » paragliding » bunji jumping » sky diving » scuba diving » caving » go karting » kayaking » free running » parkour » swimming » running » gym » and all things extreme or outdoors.
About My Photography
Intermediate
Photo Gallery

Click to
view Glyn Davidson's gallery
. (59 photos)
Click to search for
photos of climbers called Glyn Davidson
.
Click to list photo comments written by me. (20 comments)
I've voted for 10 photos, average vote 4.5.
(60% superb - 30% good - 10% average - 0% poor - 0% rubbish)
---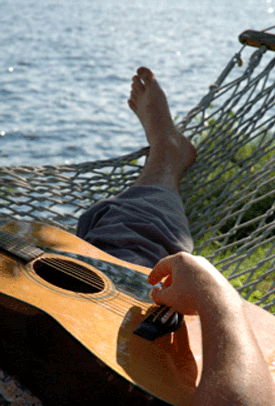 User Profile
registered 03/Feb/08
updated 17/Jan/23
Age
30
Been Climbing For
1 to 3 years
Best Onsights
Trad - E2
Indoor - 6c
Sport - 7a
Bouldering - V3
Worked Grades
Trad - E4
Indoor - 6c
Sport - 7b
Bouldering - V6
Main Sport/Activity
Trad Rock Climbing
Favourite Crag/Rock
Lower Empire - Great Orme
Limestone
Favourite Wall
Beacon
I Climb...
Several times a week
All over the world
Favourite Climbs
Little Chamonix (VD) on Chamonix Buttress. Lazarus (S 4a) on Idwal Slabs. Troutdale Pinnacle (S) on Black Crag. Vulcan Wall (HVS 5a) on Sron na Ciche. Riders on the storm (HVS 5a) at Pembroke. The Plumb (E1 5b) on Craig Bwlch Y Moch. Grey Panther (E1 5b) on Kilt Rock. Appian Way (E2 5c) on Castell Y Gwynt. Fiendish Beamish (f7b) on Notice Board Crag.
Latest Climbs
One Step in the Clouds VS 4c
Christmas Curry / Micah Eliminate HS 4b
Tension VS 4b
Tempest S 4a
Blackfoot HS 4b
Wrinkled Tower M
Milestone Approach Grade-3
Merlin VS 5a
Hail Bebe VD
Jennifer Louise 5b
Black Slab 6a
Elizabeth R 6a+
Heart of Darkness 6a
Equinox VS 4c
Solstice HVS 5a
... list all 2353 climbs
Ticklists
North Wales Rock Graded List 14%
Glyn's North Wales mid-grade ticklist 34%
HVS Adventures 4%
Top 25 UKC Wishlist Rock Climbs 20%
ROCKFAX Style Top 50: North Wales 18%
Classic Rock 25%
The 100 Best UK VS routes? 12%
Hard Rock 3%
Welsh 3,000ers 100%
North Wales E Breakthrough 71%
... list all 14 ticklists
Climbs Wishlist
Another Day in Paradise TD
Release the Hounds 7c
Bloodsports 7b
Snakes and Ladders Approach (Old) HVS
Fiesta de los Biceps (La Visera) 7a
German Schoolgirl E2 5c
Vector E2 5c
Comes the Dervish E3 5c
Pull My Daisy E2 5c
Wild Thing HVS 5c
... list all 43 climbs