| | |
| --- | --- |
| | / WIN: Cliffhanger PhotoComp - Canon PowerShot D1 - 68 VOTE! |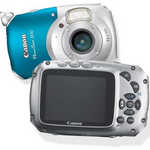 Cliffhanger have teamed up with Canon and UKClimbing.com and are running a photo competition with a great prize, a
Canon PowerShot D10
, worth £379...and several runner up prizes including tickets to Cliffhanger.
At Cliffhanger you will be able to meet up with professional photographers: Doug Blane, Fran Halsall, Alex Messenger and Adam Long, and in this article they give you some top tips on how to improve your photography.

Read more at http://www.ukclimbing.com/articles/page.php?id=1918

ENDS TOMORROW .... Winner announced Tuesday.


See the entries and vote at the Competition gallery:
http://www.ukclimbing.com/photos/?category=5
In reply to
Mick Ryan - UKClimbing.com:
Please vote as they come in.
In reply to
adpsimpson:
I often wondered where the designers got some of those images from!
MattH
In reply to
UKC Articles:
"The overall winner will be the photograph with the most reader votes"
Is this regardless of what the average of those reader votes is? And does this not favour pictures that have been sitting on the galleries for a while already, at the expense of pictures submitted (or even taken!) for the competition? Or is that in fact part of the game? Seems to be somewhat open to "photo-trolling" wherein someone might put up a deliberately bad photo and invite votes and criticism in order to attain "the most reader votes".
Just a thought...
Cheers
(there are some superb shots in the competition gallery that have never had a vote. One is from 2004 I think! I'm going to give it a score now)
---
This topic has been archived, and won't accept reply postings.