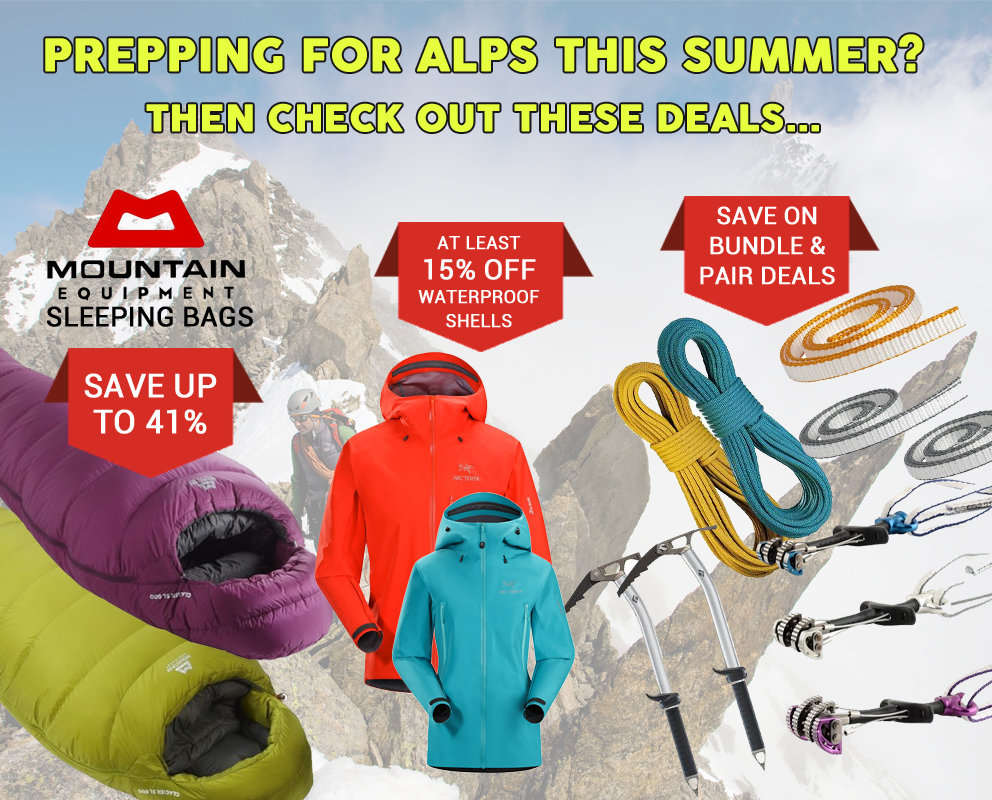 If your heading out to the Alps this Summer then no-doubt you are starting to get organised. Whether it be climbing on the warm granite on the South face of the Aiguille du Midi or bagging your first 4000m peak, we bring you a round-up of our best deals to help get you kitted out.
Mountain Equipment Down Sleeping Bags
Save up to 41%
Save at least 15%
With everything from Ice Axes, Quickdraws, Cams, Ropes and Slings. Buy more and save more!
Don't forget we also stock a huge plethora of guidebooks to all areas across the continent to give you masses of inspiration.
Free UK delivery on all order £25+
Customer rewards: Earn money off future purchases every time you shop with us simply by registering your email