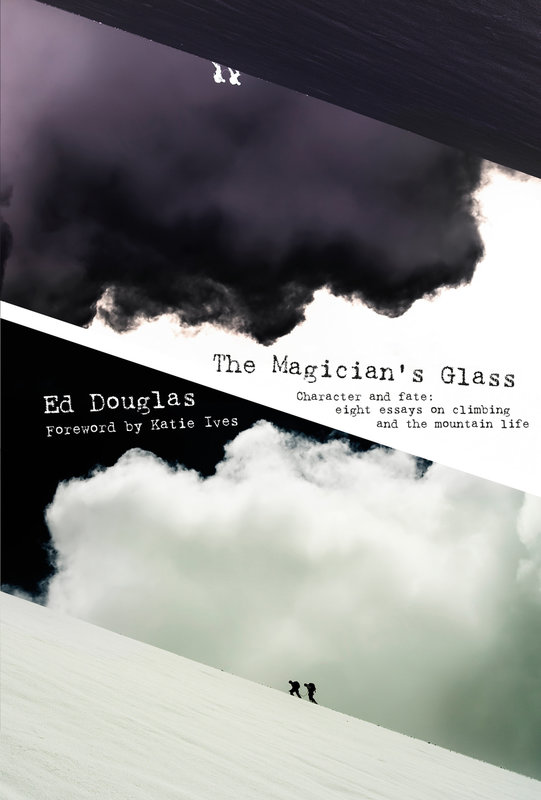 'I can't remember when I started working for American outdoor magazines, but a few years ago, not altogether consciously, I began to do a lot more of it, most probably because I adore and prefer long-form journalism and that was something increasingly difficult to do in Britain for specialist audiences. I wanted to preserve something of this period in my life, and felt that the eight essays included here were of more lasting value as a snapshot of my own particular interest in climbing and of a few key moments in the activity's long and fascinating history. I am as always indebted to those prepared to talk about their lives and experiences.' – Ed Douglas
Released today, The Magician's Glass by award-winning writer Ed Douglas is a collection of eight recent essays on some of the biggest stories and best-known personalities in the world of climbing.
About the book
In the title essay, Ed writes about failure on Annapurna III in 1981, one of the boldest attempts in Himalayan mountaineering on one of the most beautiful lines – a line that remains unclimbed to this day.
Ed writes about bitter controversies, like that surrounding Ueli Steck's disputed solo ascent of the south face of Annapurna, the fate of Toni Egger on Cerro Torre in 1959 – when Cesare Maestri claimed the pair had made the first ascent, and the rise and fall of Slovenian ace Tomaz Humar. There are profiles of two stars of the 1980s: the much-loved German Kurt Albert, the father of the 'redpoint', and the enigmatic rock star Patrick Edlinger, a national hero in his native France who lost his way.
In Crazy Wisdom, Ed offers fresh perspectives on the impact mountaineering has on local communities and the role climbers play in the developing world. The final essay explores the relationship between art and alpinism as a way of understanding why it is that people climb mountains.
Look inside ...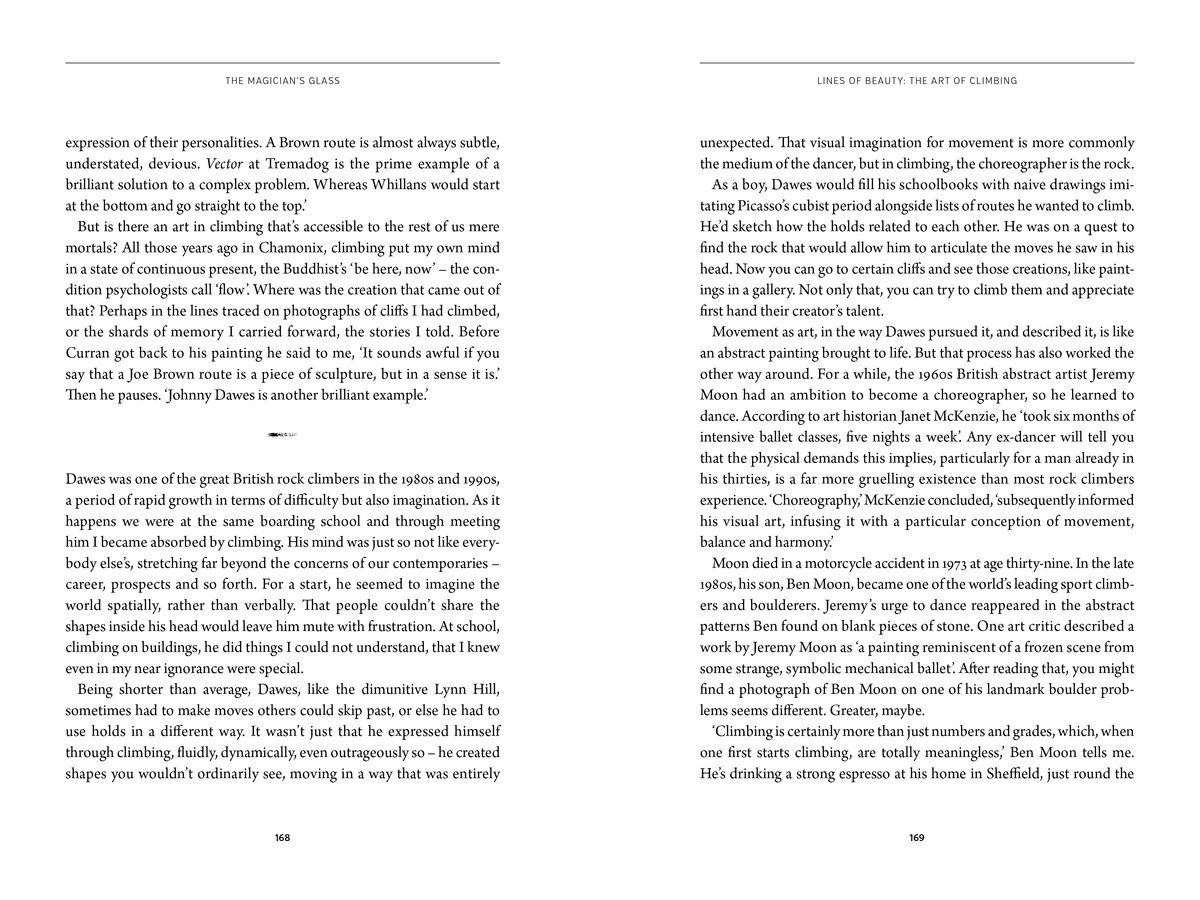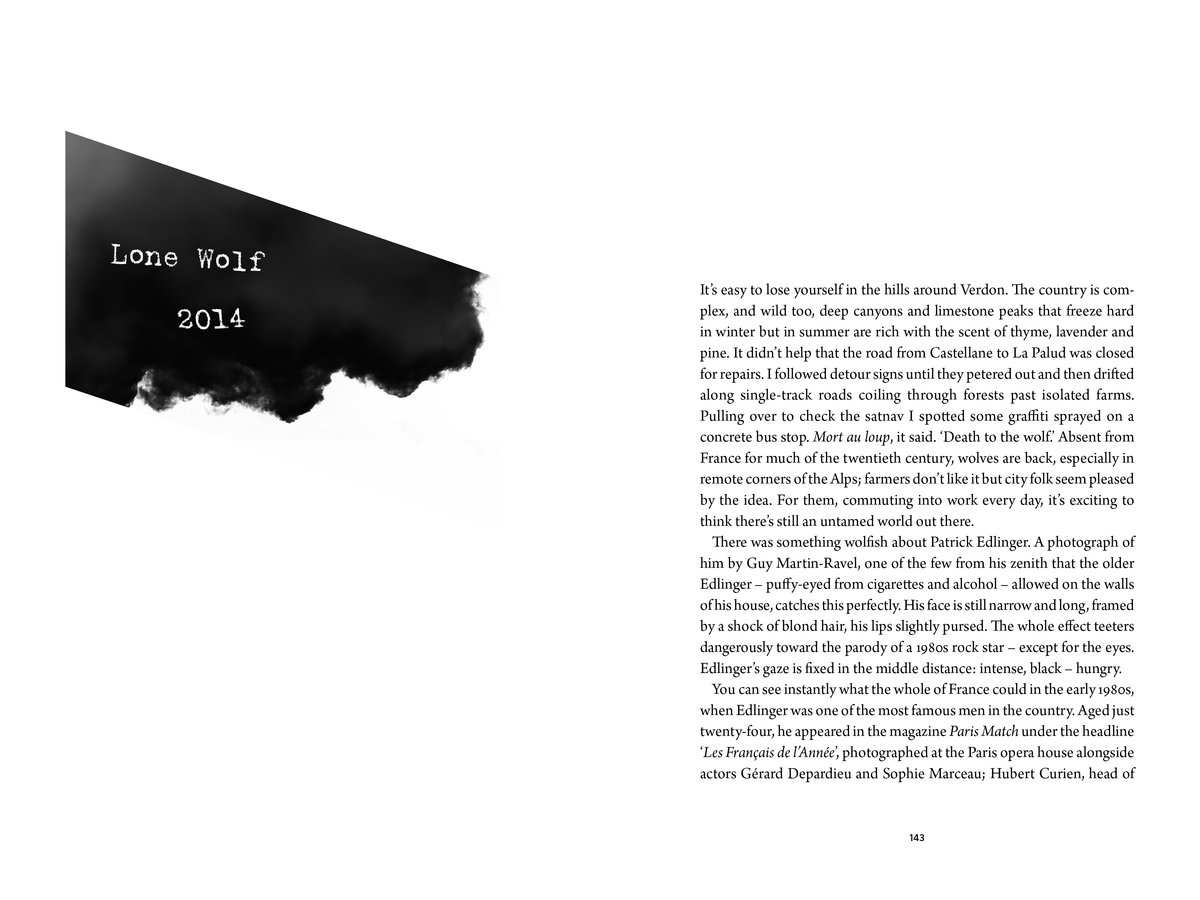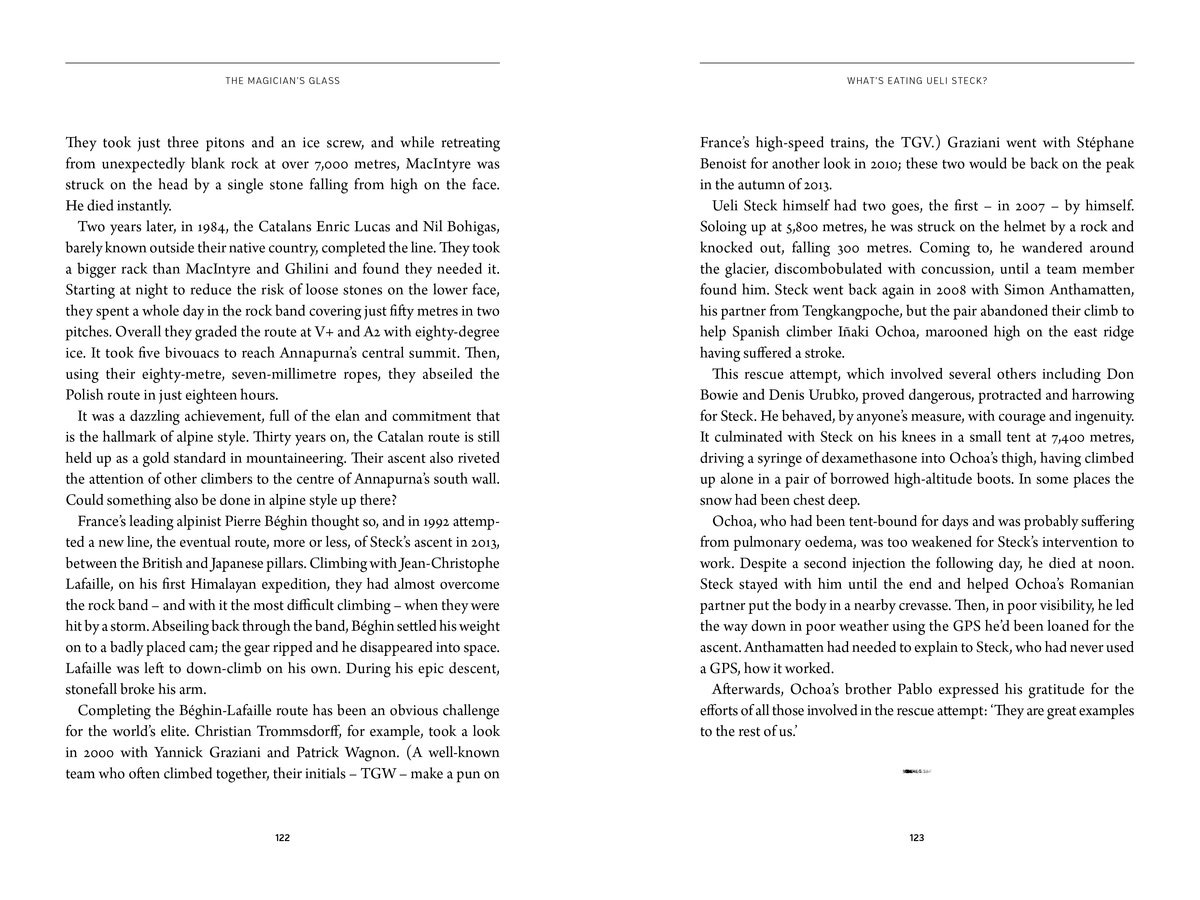 Pre-order now
Vertebrate has published 200 numbered, limited edition, cloth-bound hardback copies of The Magician's Glass. These will be signed by Ed and are sold on a first-come-first-served basis for £24 (inc. UK P&P). The general-release edition of The Magician's Glass is paperback (with flaps) and has an RRP of £14.95.
For a free extract from The Magician's Glass, head over to the Vertebrate Publishing blog.